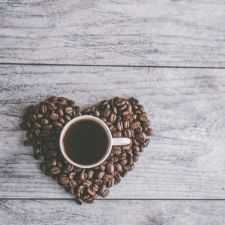 Coffee Room
Discuss anything here - everything that you wish to discuss with fellow engineers.
12914 Members
Join this group to post and comment.
Matchsticks Or Lighter : What Saves More Money In The Kitchen?
I was wondering what'd save more cost in the kitchen: Matchsticks or the gas lighter. My quick analysis tells me that contradictory to the belief that lighter is just 'one time' investment, matchsticks would save more money. How?

Whenever I use lighter; I've to turn on the gas and then on an average it takes me about 3-5 attempts to light the gas. But with matchsticks, I get it in the first attempt. The amount of gas I waste during my 3-5 attempts with the lighter is actually worth much more.

Do you agree?
You are correct. Match sticks save your money. However they are made from wood. The wood is obtained from cutting trees. So there is a lot of indirect costs associated with it.
The concern today is not the rising cost of cooking gas but its availability. Now we use lighter because we use Natural Gas. What will you prefer when you will start using Oorja?
Meanwhile it is an innovation from Indian Institute of Science 😉
The_Big_K

on an average it takes me about 3-5 attempts to light the gas.
You need some more practice to lit in 1-2 attempt😛 .
Lighter saves more money and environment too. there is toxic sulphur on matchstick, made from wood.
not a good idea.
while when you able to turn on gas in 1-2 attempt there is no gas wastage as whole gas got burnt when it catches the spark of lighter.
In comparing price definetly lighter is cheap.
Biggie, have you seen the latest lighters?

Lighters no longer producing sparks, they are producing a small flame and 1 attempt you can lit the stove.

so, this will save more cost 😀