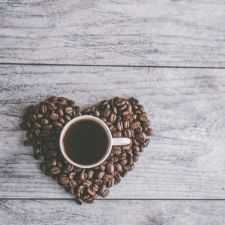 Coffee Room
Discuss anything here - everything that you wish to discuss with fellow engineers.
12921 Members
Join this group to post and comment.
Manu Prakash: Inventor Of The "Origami Microscope" Honoured With The McArthur Fellowship
How would you like to define intangible as well as tangible assets? Proud moments for India as once again a brain-gem, IIT alumnus Manu Prakash receives the prestigious McArthur Fellowship from John D. and Catherine T. MacArthur Foundation. He is currently an assistant professor of bioengineering at the Stanford University and a scholar who has been able to exhibit unique results coupled with a bright future prospect. The award includes $625,000 stipend over five years which was set to help exceptional researchers to carry out their work. And as it is evident, Manu's work has significantly influenced the panel because it includes SOCIETY.
Exploring his research growth, one can easily understand his inclination towards making science worthwhile even with less available resource and monetary obligations. Also, he is the person who has used his own interdisciplinary skills to rejuvenate health science and medical technologies. His ideas thrive on cost effective innovation and as he progresses, his dream of achieving a world of young generation with inexpensive lab instruments takes one steps closer to become the reality.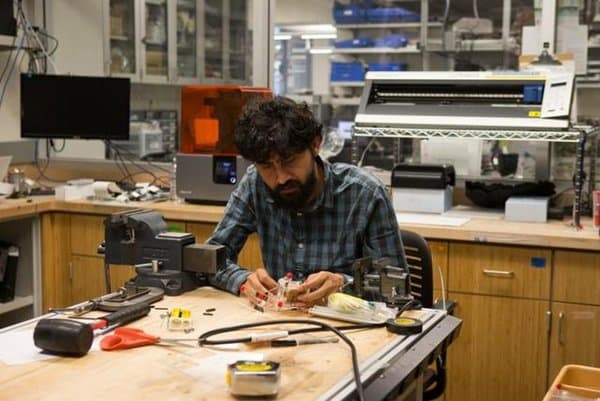 Manu Prakash: Captured while he was tinkering with his tool
​
The Stanford President Marc Tessier-Lavigne emphasized on how his talent in optical physics, computer science, fluid dynamics, biology, and chemistry helps target the scientific problems and solve them. Humble Manu replied that he couldn't believe when he received the significant call from the foundation because others are doing many amazing works in various fields. What really worked? We assume it's his pure dedication for the good work he has done till now without expecting an incentive in return.
Manu further commented that the award will remove some boundaries that he had to face to convince the higher authorities for his "driven by curiosity" work approach. He sees the world of biology using optical technologies and applies the knowledge to build tools that are inexpensive plus could be taken outside the lab. One of his products is the famous Foldscope, which is a durable, ultra economical paper made microscope or commonly called "Origami microscope" for its folding facilities.


The group effort
​
With a glass bead and an accurate CAD diagram Manu and his team were able to manufacture it in a large scale. The result is very clear. One of the most integral instrument for small-scale assessment could be justifiably replaced with a toy-like effective product. Not just this, statistically they distributed the instrument to 50,000 people based across 135 countries.
Inspired by his homeland, Manu further explained that a mechanical music box gift from his wife pulled his thoughts to concentrate on crafting a miniature chemistry kit to explain old computers which finally rewarded him back with the winning trophy of Science Play and Research Kit Competition (SPARK) organised by the Gordon and Betty Moore Foundation and the Society for Science & the Public. His peer-reviewed work on Foldscope has been published in the open access journal plos.org.
Watch Manu Talking About His Work:
Source:
Stanford
|
plos.org
|
Foldscope