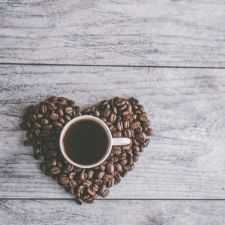 Coffee Room
Discuss anything here - everything that you wish to discuss with fellow engineers.
12920 Members
Join this group to post and comment.
Major SPAM Attack on CE - Discussions
read it, no problem- you do what you gotta do to keep us chugging along as crazy engineers!
Right now, all new users are being moderated.
Why They are doing such things?
They do it for promoting their own businesses/websites. Mostly, to generate traffic to their sites and create backlinks from high rank websites (like CE).

Mostly the links are for the porn sites. If you spot a user with spam links in profile, please write to me or ash or maro

Me: admin at crazyengineers dot com
Ash: ash at crazyengineers dot com
MaRo: maro at crazyengineers dot com
Its sad and inconvenient for CEans, but I also pity mods who have to go through this drill daily to protect CE.
Of course, they have been removed. But I'm not sure if 'all' of them have been removed. I still suspect 10-20 successful registrations by those spammers. Each account will need manual inspection.

They've given me sleepless nights and huge headache. But at least, CE is now spammer free. I haven't seen any spam-bot registration in last 36 hours.

If you spot any spammer, please inform us as soon as possible.
Don't we have filters/firewalls/antiviruses or anything else to avoid spams coming here ??
Well, we do! But everything gets cracked over the period of time. That's why we have anti-virus software on almost every other computer, but virues continue to exist and damage the stuff.

Its a life-long, never-ending battle, as far as I can see. I just hope we (the CEans) come up with something 'solid' to fight with the spammers.
hey tats quite a task but the safest way,well u can distribute among others u like,say devide 24hrs between 6 or 8 instead of 3
Yep, we'll soon have more mods! Watch out for an announcement.