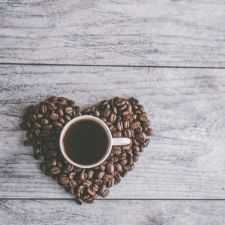 Coffee Room
Discuss anything here - everything that you wish to discuss with fellow engineers.
12913 Members
Join this group to post and comment.
Mail Server configuration Ubuntu16 with Postfix, Roundcube, Dovecot
hi!
I really wish to deploy the mail server on my ubuntu server on the virtual machine. I wish to do it, I need a recommendation on the step by step on how to deploy it and testing it.
thank you so much. engs
I found this video on Youtube. Does it help -
Thank you very much!
I look at it it's good but I want postfix load with Roundcube and not Gmail. I want postfix for a transfer agent, dovetoc and Roundcube for the browser.
Okay, DigitalOcean has a tutorial that explains how to set it up on UBuntu 12.04; but I think you could use the same instructions for latest versions of uBuntu. There should be a separate tutorial for setting up roundcube. Will search it later in the evening. All the best!
Posting on behalf of @Joseph Simon -
I need help on the install of the mail server on Ubuntu. I use this article 
https://www.cloudjojo.com/how-to-install-mail-server-on-ubuntu-16-04-part1/
end up in the last stage where the Roundcube failure where I got this message " 
DATABASE ERROR: CONNECTION FAILED!
Unable to connect to the database!
Please contact your server administrator. "
I try to read every line on the PHP conf without luck. I try to comment to the page maybe there may help but no one has. I think because was posted longtime. 
anyone who can check the link and see if there anything I miss of not understand well.
I will be very happy.