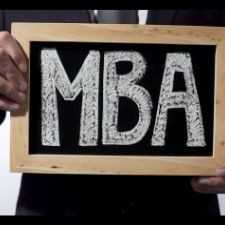 MBA
Masters of Business Administration: Discuss everything related to MBA with fellow aspirants and those who've been there, done that!
269 Members
Join this group to post and comment.
Lost in a city ...Me mumbaikar
Lost in a City
-Me Mumbaikar
I am not a Mumbaikar. And i dont wish to be one. When i see hundreds and
thousands of people at one place, i feel, i was better off, at a serene place in Nagpur.
I am not a Mumbaikar. And I dont wish to be one. I was not an invitee for
the high profiled AbhiAsh wedding nor can i think of working for the cause of slum dwellers in the most unimaginable places to live. When i see the large chunk of immigrant population travelling tro and fro amidst the hustle and bustle of the city, for the sake of some money,to make a living, it just saps the energy out of me. For these labourers of the land do not come for the glamour of the filmcity, or to be the political beckons of the world, they just
come here to make out of living for themselves, and i can bet for sure, putting the same amount of hardwork in their own village, they would be earning much more.
I am not a Mumbaikar . And I dont wish to be one. My first travel in Mumbai
local accounted for my shoes and the subsquent ones took toll of my shirts and trousers. Slowly, I got acquainted myself, how to make your way in and out of the local, and make yourself comfortable stretching both your legs and feet almost in the air.Still i see all kinds of people,travelling thruoughout the day and all over night,fighting and making their way in for that extra bit
of space, just to make to the other station, and their soul rest in peace, when late at night, they come back after a long days work.
I am not a Mumbaikar. And I dont wish to be one. I gave my precious time to make a girlfriend out of nothing in hyderabad, and the exercise was not futile. when i come back to my guest house in Malad, i can find rest and solace within her cool and comfort discussions that go on for hours. But what the city doesnt teach, is the malicious gloat that rests inside me, and compels me to find a new girl in a new city. I feel secure with people around me, but want solitude to spread my wings of treacherous feelings. If u need to match the pace of the city to be fit to stay here, I need to admit that till now, I have been unfit.
i am not a Mumbaikar. i dont wish to be one. I desire to have a bike to avoid the ruthlessness the city teaches, i desire to own a house, where in I can make for a comfortable stay for my parents, who had have a longing desire to visit the place. I desire to make it in MBA this time around, to bell the cat, atleast for once. I dont want to work like an ass, i desire to be an innovator, a path finder,
be it in any field; i can desire , as long as i am . Be in Mumbai, you can just dream, not desire.
I am not a Mumbaikar. i dont wish to be one. With my due respect to Godess Mumba, I need to admit, that i dont take pride in the ominous GATEWAY, nor do roaming in Marine drive cause any jitters inside, at the end of day, they are no more than monuments and places to me . Like every other quixotic individual living in the bylanes of India,I too feel like making it big in the film Industry, or making a name for myself in the boardroom of some or other company, making it big in the political arena only to come to realisation that the road to glamour comes only after sweating it hard through the tortorous roads of hardwork.
i am not a Mumbaikar. I dont wish to be one. For a city dating back to 1600 AD, and progressing at a rate of 300%, I feel sometimes, I am too small to comment about. Neither have i been in the city for much long to say a word against, but the democracy allows me to put my point forth, and I do need to raise my voice. I need to say, to put a check in the ever increasing immigrant population of the city.For when i take a train to the city, I find thousands of commuters thronging to every nook and corner of the place, but the same train, when i track back , just goes empty, leaving the people, to live or die, on their own. Call if fate or call it irony, the same Allahabad which gave Amitabh, gave no less than a crore of other Amitabhs, only difference being, there existence doesnt make any difference to the rest of us.
I am not a Mumbaikar. I dont wish to be one. I am well aware of the fact, that when i would like to get rid of this fucking software job, and all my avenues will be closed, my first option would surely be Mumbai.This is the irony in itself, I dont walk the talk, i cant assume others to follow.
The job which provides me for my daily bread and butter, and a bit of luxury,i have a deep hatred about, and the city, which gave me a new opportunity in my stale job, i do not have high regards for. But once all this is gone, I am damn sure, I would be no different than all these inhabitants
and migrants from all over the place, who believe that their destiny is going to change one day and it has to be this miraculous city, which will do wonders again for them.
i am waiting for that one moment you live for, and then the kind of mean person I am, can very well say, I would proudly calling myself, A mumbaikar, and my wish would almost be changed.
Maxi,

Good effort once again. However you may be hurting some sentiments of die hard mumbaikars. :smile: that includes me.

Mumbai is not that bad after all. It makes you a better person, a more practical and ruthless person if you may wish to say that.

Mumbai rocks Maxi... Mumbai Rocks!
😀 Maxi, would you like your articles to be available on CE Downloads? If yes, get in touch with the CE Editorial ( editorial at crazyengineers dot com )

-The Big K-
Hear, hear ... agree with Mayur on that one 😀 ... reading that made me all senti 😀
Mumbai ...

Clean Mumbai 😀 ( I don't expect more )

-The Big K-
biggie, great expectations 😀

Sometime in August, I happened to be at Juhu beach at midnite (had gone to PVR Juhu earlier). You cant imagine what a sight that beach is at midnite. All the sewers of Mumbai empty into the beach at night ...All of them. So the entire beach is strewn with plastics bags and what not.. not strewn, but completely covered. Every day, one garbage truck comes ot Juhu and cleans the mess away ... every day. Thats the amount of garbage dished out by these sewers.

Clean Mumbai is something I will not expect 😀.
I might visit Mumbai next year!