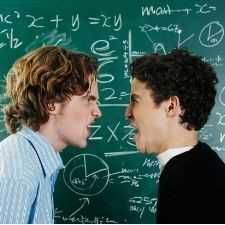 Debate Masters
Interesting and knowledge enhancing debates on almost every topic. Join in, and speak your heart out!
336 Members
Join this group to post and comment.
Liquidweb Vs. AWS - Who's the clear winner?
LiquidWeb vs. AWS (Amazon Web Services) - both are leading players in the web hosting business; but how do they compare and who wins? 
My Experience with Liquidweb and AWS
I thought I'd write a detailed comparison and my experience with all these hosts because I've used all of them for extended periods of time. However, even before we compare them, it's essential to understand how these two big web hosting providers differ from each other.
We'll need a common set of parameters to compare these three hosts if we've to pick up a winner. My aim is to give you as clear picture possible as I could - because the winner differs by the use case.
We're going to look at all the important aspects that matter. Let's start with Liquidweb.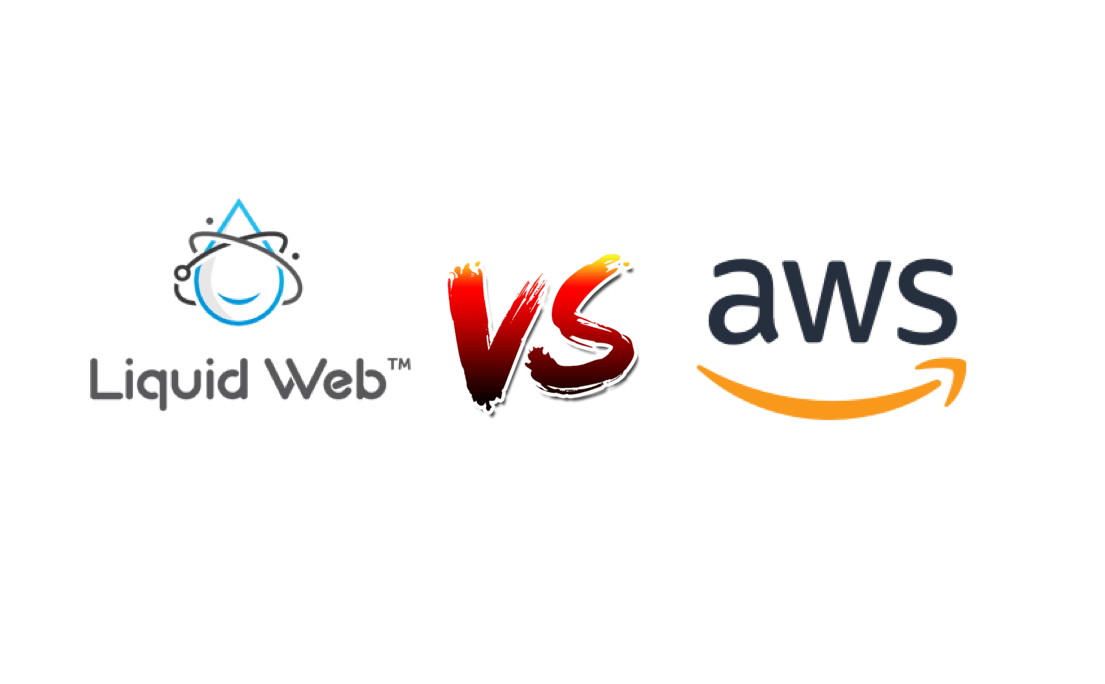 LiquidWeb 
We have a long history with LiquidWeb. CrazyEngineers was hosted with them for about a decade before we decided to move over to Amazon Web Services (AWS). I'll discuss the reasons when we talk about AWS. 
Make no mistake, we didn't move to AWS because we had any issue with LiquidWeb. In fact, they continue to be our favourite hosting service provider of all time! Much love, LiquidWeb folks! 
After their recent acquisition by Madison Dearborn Partners, the focus seems to have shifted to offering high-end hosting services. 
Liquidweb does not offer shared hosting anymore!
Liquidweb no longer offers shared hosting plans. Instead, they are now focusing on offering WordPress hosting, cloud hosting and dedicated hosting packages. 
Unfortunately, that means their lowest plan starts at around $39 per month; which is their WooCommerce hosting plan; which they launched a couple of weeks ago. 
We began with their shared hosting services, gradually upgrading to higher hosting plan, then moved over to the VPS hosting, then we ran a dedicated server for almost ~2 years. We had the opportunity to test their cloud hosting services called 'Storm on Demand'. 
I can confirm that their hardware was excellent at all the times - and we never had issues. At least anything that'd make us want to drop them in favour of another web host. 
Amazon Web Services (AWS)  
Amazon's AWS takes a totally different approach towards hosting, in general. Their focus is entirely on providing the raw infrastructure that can be customised or scaled according to your needs. 
Perhaps, that's a good thing to do - because AWS can really accommodate any type of web-site with a lot of functionality taken care of. 
Our current server setup with AWS includes -
An EC2 instance [acts as a web server]
An RDS instance [ provides database ]
An Elasticsearch Instance [ takes care of search functionality ]
An Elasticache Server [We make use of Redis]
Cloudfront Distribution - offers the CDN (content delivery network)
S3 Object Storage - all the static stuff (js,css,images) are stored in S3 bucket and served via Cloudfront.
Mind well, there are advantages and disadvantages of having such configuration. First - we can bring the costs really down while having a robust infrastructure. Second - save the initial configuration woes, it feels better to have distributed server structure. 
Understand your web hosting needs
Your choice of web hosting service provider, either Liquidweb or AWS should totally be decided by your own needs and capabilities. If your hosting needs are really simple like:
Running WordPress Blog
Running Simple Business Website
Running a CMS - WP, Drupal, Joomla etc.
Running a Forum Software [ phpBB, XenForo, Invision, vBulletin]
Running a simple web app
Then take my word, and go with LiquidWeb! You will be really happy and your website will run smooth and as fast as it should be. Plus, Liquidweb will take all the burden of maintaining the server off your head. 
If you are adventurous and aren't bothered to stay up all night just to figure out why isn't your EC2 server letting you log-in; then go with AWS. 
Let me make it simpler to understand -
It's 10x difficult to get started with AWS, but very easy with Liquidweb!
Trust me, if you don't understand servers, uBuntu, networking concepts et.al; you'll want to give up. Configuring AWS infrastructure isn't easy and straightforward. I say this because it took me about a month to really understand how things work in AWS!
They do have documentation, but for someone who has had very limited experience with server administration, it could be really overwhelming. I had to refer to hundreds of pages on the Internet, videos and official documentation to make sense of the things. 
With Liquidweb, on the other hand, getting your server up and running is a matter of seconds! You can pump up a server in just a few minutes and if something doesn't work - simply trigger a chat session with their Heroic support. They're available to help 24x7. You'll love it. 
Server Location:
Is the server location critical to your online venture? If yes, you might want to go with AWS. They've their data centers all over the world and you can be sure that your physical server is always nearer to the majority of traffic to your website.
With Liquidweb, their data centers are located in the United States - which means really fast response times for your audience in US or Europe. If your traffic is primarily from Asia, Africa or Middle-East; you might have to sacrifice a few milliseconds of response time. 
By the way, I assumed that you'll be serving your traffic right from just 'one' server. But that's the web of 2001. We're nearing 2020; and that means you ought to make use of the Content Delivery Network. The CDN ensures that your static files are all quickly served from the server nearest to your visitor's physical location.
It ensures faster loading time for asset-heavy web pages. 
Liquidweb has partnered with CloudFlare - one of the leading CDN and Amazon has its own CDN 'CloudFront'. 
Billing:
This is an important area which you have to consider before making the decision. Do you have a fixed monthly budget for your hosting? If yes, Liquidweb wins the deal. You can easily predict how much you will have to pay at the end of every month for your hosting.
There won't be any surprises. 
AWS has a flexible billing structure that is 'pay-per-minute' and 'pay-per-region'. This pricing structure ensures that you are billed only for the resources that you've used in the given number of minutes. 
Here's a practical example of what may go wrong - Emailing your users. 
Whenever there is an important update to the site that everyone on our site should be aware of, we send a mailer. Our user base is well over 350,000 engineers (as of writing this) and is growing daily at an astonishing rate.
We've configured Amazon SES (Simple Email Service) which is an awesome way of sending notification and announcement emails. However, when you send email to tens of thousands of users - your bill can quickly shoot up - without you noticing. Of course, you can set alarms; but that's something we realised after the first 'shock'. 
Be aware of the billing differences between Liquidweb and AWS.
Scaling:
If your blog or website or web app gets frequent spikes, you might need to adjust your server specs. 
We've had traffic surges whenever we wrote a breaking news on our News Blog, but Liquidweb servers handled it all gracefully. At its speak our 8GB Storm server (VPS) was handling 700-800 simultaneous users - reported in Google Analytics. That was cool.
With AWS, we haven't had traffic spikes yet, but I'm confident that the current infrastructure can handle much more. That's because there's one separate server doing one single task and nothing else.
Your Technical Abilities and Confidence: 
Trust me, this is something I underestimated when I moved the site to AWS. I had to learn almost everything - right from what exactly does the Firewall does to configuring VPC, Zones, Gateways, Inbound / Outbout rules for network traffic and it was bit too much for me.
Manually install required software
With AWS, I thought PHP, NGINX and all other 'regular' software is installed on servers. I was wrong. You've to do it manually - right the way you want! 
Installing it ain't a task anyway - because you can simply follow manuals and guides available on the Internet. The real challenge is configuring the software to work nicely with each other and yet deliver superb performance.
I spent almost a week trying to figure out how to properly install PHP 7x along with NGINX and configure it for optimum performance. 
With Liquidweb, the experienced server administrators do it all for you. Rather, their custom Wordpress solution has everything installed, configured and optimised for you.
Liquidweb Vs. AWS - Tech Support
I've nothing but all praise for their tech support team. Liquidweb's Heroic Support is actually what's advertised. It's Heroic! I remember how their tech team helped me get out of the mess that I had created, and they did it patiently. 
On numerous occasions, they went out of their way to help me solve the problems; often explaining what they were doing and how it fixes the problem. I couldn't ask for more. 
With AWS - It's just been a few months with them and they too, are amazing! One of the tech executive helped me figure out a nasty issue with my CDN configuration and helped me set the headers correctly. I bet it'd have taken me a few months to figure it out on my own. 
However - AWS business support costs $100 per month (extra) while Liquidweb's plans get the Heroic support by default. Big difference in pricing! 
If you are not comfortable with handling server side of the things - go with Liquidweb.
Server Speed and Performance Comparison
I'd always take any performance comparison report with a pinch of salt. In 2017, Liquidweb published a server side performance test result that compared Amazon, Rackspace and DigitalOcean with Liquidweb.
The study results showed that Liquidweb's Virtual Machines (servers) outperformed the competition exhibiting faster processing and performing more transactions per section.Liquidweb's Virtual Processor (VPU) was found to be 6x faster than AWS and 3.5x faster than Rackspace and DigitalOcean.
I would believe those figures; but keep in mind that hosting keeps evolving. 
CrazyEngineers initial server response time is ~700ms; which is quite big; but consider the fact that we've put in zero optimisations as of now. I'll have to optimise the server before actually concluding if it's the infrastructure that's slowing down stuff. At least, at this stage, I'm not bothered. 
PS: If you have any specific questions or doubts about selecting between Liquidweb or AWS, ask it below.
Advantages of Managed Hosting
Perhaps an important point that most developers underestimate is that power of managed hosting. Dealing with server infrastructure, patch updates, software upgrades is, and should not be, the top of your priority list. 
I underestimated the amount of work required to get the basic infrastructure up and running; leading to an approximate loss of hundreds of precious man-hours. 
Managed hosting takes care of most server-side setup for you!
The biggest advantage of managed hosting is that the server admins will take care of the server for you - which includes proactive installation of OS upgrades and small patches. 
Another advantage is that when things go wrong - your Redis server may not respond or Elasticsearch won't simply show index - anything can go wrong. The managed hosting guys can have basic stuff done for you. 
I've never had issues with servers going down and I monitor all with AWS's cloudwatch system, but having access to a technical person who's well versed with uBuntu and other Unix operating system adds to the comfort level. 
Make your choice wisely. 
Looks like this discussion is getting quite some attention. Here's a question that I received via mail. I'll request everyone who want to ask question to login to the site and ask post your questions directly in response to this discussion. Here's the question -
For similar hardware which costs more: Liquidweb or AWS? 
That's an interesting question. We make use of the AWS Business Support option which costs $100 per month. 
In total, we are paying a bit more. However, we're running much bigger infrastructure with AWS than we were with Liquidweb.
With Liquidweb, we ran everything on a single cloud server that was fully managed. With AWS, we run an array of interconnected servers that handle individual functionality like serving the database, serving cache (Redis), Search server (Elasticsearch), Web Server (EC2 Instance) etc. 
If we had to run all that on Liquidweb, I think our bill would be 3x. 
As I said above, it totally depends upon your comfort level with servers and what are you running. 
99% of the websites do not need a complex structure. For those, Liquidweb is the best choice hands down. For those who are okay managing stuff on their own, AWS is quite awesome. 
Would you recommend AWS or Liquidweb for high traffic blog looking to migrate to a new hosting? 
Our current hosting provider says that we need to upgrade to a dedicated server to support about 8000 uniques/day. Thank you in advance.
I'm assuming that your blog runs on Wordpress. I've had a high-traffic blog on Liquidweb's shared hosting plan; but they don't offer it anymore. 
8K unique visitors/day isn't much but you definitely do not need a dedicated server. Of course, I'm assuming that you aren't running any 'heavy' plugins that either cause memory leaks or high CPU utilization. 
If that's the case, any host will ask you to keep upgrading the server. The first thing you should check is what resources is your blog consuming. You can quickly do that by installing exact copy of your Wordpress on your local machine. 
Then use WP_DEBUG to find out what kind of memory is your installation consuming for every guest and logged-in member. If it's within limits; you should start looking for new web host. 
My recommendation: Liquidweb
As I said in my earlier posts, for running a blog - you should go with Liquidweb. AWS is always a good option but you will end up spending a lot of time ( don't underestimate this!) in managing your server. 
Liquidweb, on the other hand, will take care of all the common optimisations and server-hardening for you. That's a huge win!
Go with AWS if you want a distributed architecture - where DB is served through a different server and main application is served by an EC2 instance. Not recommended at least until you double your traffic. 
Also make sure to check with your current host if they can allow for caching plugin. If it works you will do really great with your current host. If you have further questions, let me know.