LG G2 Smartphone Launch Date Is August 7th - Who loves the teasers?
LG Electronics is building up the excitement for its new launch event. Scheduled for 7th of August, LG is all set to launch the LG G2 smartphone in this mega event in New York. After the images of the alleged Optimus G2 surfaced online, it has now been made clear that LG is dumping the Optimus smartphone brand and is now opting for just the 'G2'. LG's official Mobile HQ has now published a teaser image and posted a video to YouTube for the audience to see. The video is quite not-extraordinary as you will see. It reveals facts like how many cells you're made of and how many friends you'll make. The tagline for this LG G2 is "Learning from you".​
Although we still have no word on the tech specs or other features about the smartphone just now, but we do have certain small details to ponder upon. For one, we know its going to be an Android smartphone. And we are guessing at a Snapdragon 800 processor with 2 GB RAM and a 13 megapixel camera. The screen could be a 5.2-inch HD Display. What we know for sure and what is one of the key features in the new handset is the location of the volume buttons. For the G2, LG appears to have moved the volume rocker from the side of the phone to the rear, above and below the camera. Also, the end of the video shows a shadowy G2 with the nontraditional
layout of the up/down buttons.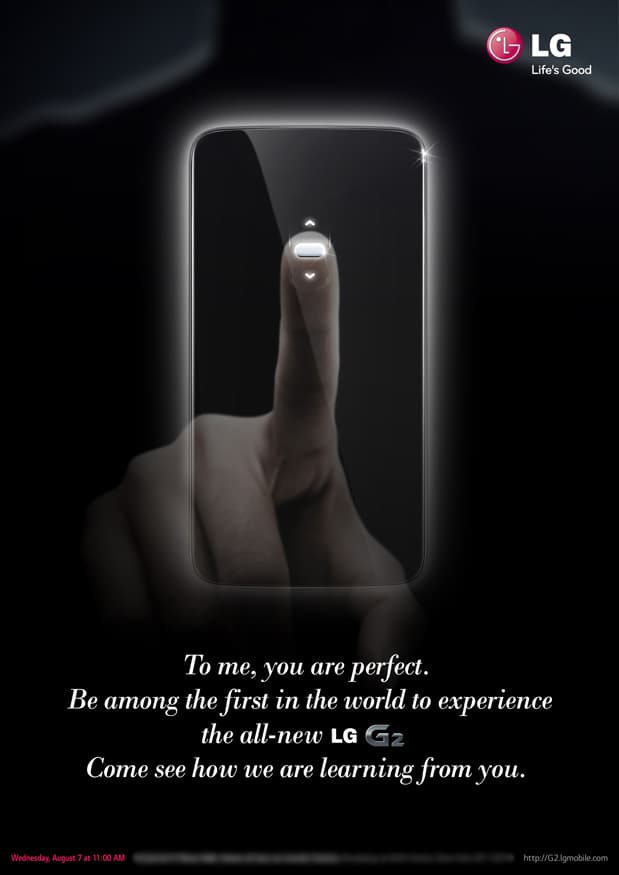 ​
The teaser image has been impressive for some, but not-so-cool for most. The fact that the media people are going to be the first in the world to see the G2 - does it hint at something? Also learning from us, the human mind could mean a lot. We would like to read about your expectations and opinions about the all new LG G2 flagship smartphone. Speak out in comments below.
Replies
Have you guys checked this video? -

It is sure creating a lot of buzz. The video ends by saying that the LG G2 learns from such perfect users, without actually revealing how.
You are reading an archived discussion.
Related Posts
Hi ! i am looking for a clutch plate manufacturer/ supplier in Delhi/Ncr. Can any one suggest me from where I can get it ?
Hi ! I am looking for a clutch plate manufacturer / supplier in Delhi/ncr . Can any one suggest from where I can get it?
Just read nice thread by Ankita: https://www.crazyengineers.com/threads/innovation-in-umbrella-design-suggestions-please.69384/ Being inspired from her thread, here's another thread. I don't have any problem in getting wet, i don't use Umbrellas or Raincoats at...
Meet Rubbee - the small unit capable of turning any regular bike into a powered 'electric bike'. Ideal for those who don't want to own a full-fledged electric bike but...
Is there any Algo's for barcode geneartion???? Can we develop any Application for generation of Barcode in java Proramming language?? how??