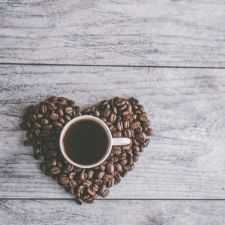 Coffee Room
Discuss anything here - everything that you wish to discuss with fellow engineers.
12914 Members
Join this group to post and comment.
Laxmi mittal...
The Most Richest Person Of INDIA......
Steel Tycoon Laxmi Mittal...

Whenever this great Tycoon want to overtake a steell company ....he do it sucessfully...
Now he is eying on the second biggest steel company ARSELAR.....(Europe..)

From today...18/5/06
Laxmi Mittal is in market...to start a new war...he want to buy all the shares of the ARSELAR....any body who have ARSELAR's share can sell him...he is going to pay a big amount for that.
Tycoon is ready to spent 1.25 lakh Coror....rupees to overtake the one....

All the governments of Europe .....are allowing Laxmi...to jump in the market and gave this step a legel step....Including Luxemburg....(Head office of ARSELAR....i guess...)

Is it possible for Mr. Laxmi Mittal to overtake ....???


Pour comments and knowledge..

--Crazy😒
takeover tycoon

Well,

This thread reminds me of our planned but yet-to-be-launched CE-Finance section. We'd first want to discuss the basics of 'shares' & 'stocks'. The sensex, Bulls & Bears.

But probably CE-Finance needs some more time 😡

-The Big K-
hurray!

great going in steel sector!! this man is really great!waiting for 30th june.. 😒 keeping fingers crossed!
thread moved

Guys,

Moving this thread to the CE-Finance. It would be interesting to have more posts on this topic.

-The Big K-
The biggest news in world steel market is ...

MERGER OF ARCELOR WITH MITTLE STEEL.......

anyone pour information...

--Crazy😁😁
The_Big_K

Check the following link. NY times report has all the information you need 😀

Click -> NY Times: Arcelor Deal With Mittal Creates New Steel Giant



-The Big K-



Biigi...biggi...biggi....
Thanks for the link....But i guess i put that post so that some one will post on this and a healthy discussion will start...
I have read a lot about this
--crazy😁😔
Early years: Born in a Rajasthan Agrawal family, Lakshmi spent his initial years in India, living with his extended family on bare floors and rope beds in a house built by his grandfather. His family was from humble roots; his grandfather worked for the Tarachand Ghanshyamdas Poddar firm, one of the leading industrial firms of pre-independence India. His father started a steel Mill in Hardoi, Uttar Pradesh, and nearly 80% of the Mill's production used to be sold through the firm owned by Lala Gulab Chand. They eventually moved to Calcutta where his father, Mohan, became a partner in a steel company and made a fortune.He graduated from St. Xavier's College in Calcutta with a Bachelor of Commerce degree in Business and Accounting in 1969 .
--------------
Britni