Home

>

Apps

>

Groups

>
Lava's New 'Touch Phone Minus The Touch' Is Coming Soon!
Question asked by Ankita Katdare in #Gadgets on Jun 11, 2013
Lava Mobiles, the android smartphone manufacturer, is teasing about its new smartphone with a 'coming soon' image. With the tag line - 'Touch phone minus the touch', Lava seems to agree with the idea of having users interact with its smartphone via signs. The company was seen tweeting 'What if technology does a miracle and your hand becomes a magic wand?' The #ifmyhandismagicwand hashtag which was pushed out by the manufacturer has been trending among Lava fans. It's very much possible that Lava will release this gesture controlled smartphone on a Friday since the company has been celebrating BlockBuster PhoneDay on this day of the week for quite some time now. One can't help but remember the Galaxy S4's Air Gesture technology that lets its users check their device's status information including notifications, battery power, time and date, missed calls, unread messages and so on with a quick wave over the screen if the phone is placed on a flat surface. So, this upcoming handset from Lava may support non-touch gestures made by the user.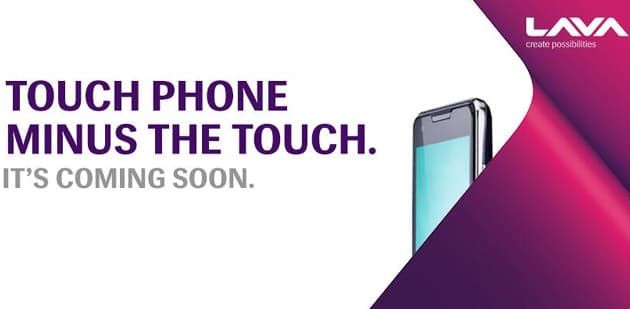 ​
Though all we have are mere speculations surrounding this smartphone, we have a lot of information on the gesture-controlled gadgets. Like, it would be possible to scroll through mails or web pages, move between select tasks, answer calls without touching the display. Lava Mobiles has said that it add a premium smartphone to its Iris series of smartphones. Apart from the fact that there's a high chance that this phone runs over Android operating system, we might also be looking at a slimmest phone in its category, coupled with a superfast processor, intelligent flip cover, OGS display technology and crystal clear screen.
If sign language with your smartphone is something that intrigues you, know that the phone is launching in the third week of June in India. We would definitely keep you posted about its features and tech specs list once it arrives.
Posted in:
#Gadgets