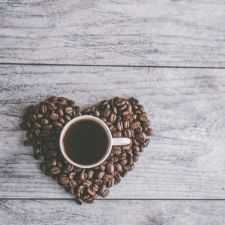 Coffee Room
Discuss anything here - everything that you wish to discuss with fellow engineers.
12921 Members
Join this group to post and comment.
Laser Television - Discussions
One of my friends mentioned about Laser Televisions and I checked on Wikipedia.
I guess it would be interesting to discuss the Laser Televisions here on CE. So, anyone wants to discuss the technical side of Laser Television? 😀
Here's what Wikipedia says about Laser Television: -
be half the weight and cost of Plasma or LCD displays
require around 25% of the power required by Plasma or LCD displays
be very thin like Plasma and LCD displays are today
have a very wide colour gamut
have a 50,000 hour life
maintain full power output for the lifespan of the laser, resulting in a picture that doesn't progressively degrade over time, such as with plasma and LCD technology
It seems like there is no disadvantage of this technology...
But is it economical??
Yes, I think so. This system is based on three lasers of three color... yes, the same story, like a laser color printer, or the cathodic tube, or the three tubes projector, but, this time, lasers are more efficient, smaller in size. I don't know for shure, but it appears to be semiconductor lasers...No, special screen is needed, but a white one. Like the one used for slide shows.The three laser beams are amplitude modulated and mirror deflected as usual in laser printers.Isn't that really interesting?
Cheers
Larry
man ...just waiting for DLP...it will surely Revolutionize everything we see on Screen...to something Real time image....just check..it
Laser... Awesome.. *drools*

If the safety aspect is there, it should catch on quite quick!
It was announced for december 2007 in Europe, but I aven't seen it yet. It must be becouse off retailer have to sell all their LCD/plasma before starting on selling this novelty.