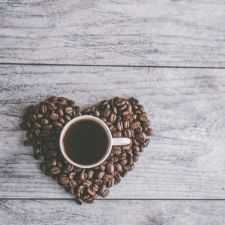 Coffee Room
Discuss anything here - everything that you wish to discuss with fellow engineers.
12921 Members
Join this group to post and comment.
Know Your CEan - Pradeep Agrawal
CEans,
From seriously planning to register on CE as 500th member to being a guiding start for most of our Computer Science/IT engineers;
CEan Pradeep Agrawal
stands out of the crowd. A talented Computer Science engineer that he is, solving tough programming challenges with ease comes naturally to Pradeep. CE community is blessed to have Pradeep on board. Our moderator, CEan Mayur Pathak chatted with Pradeep for our Know Your CEan Series. Check it out...
1. Hi Pradeep, you are a Computer Science Engineer, tell us more about your self.
[
Pradeep
]: I did my schooling from my hometown Bhatapara (a small place in Chhattisgarh) and then moved to Nagpur for graduation. I completed my graduation from GHRCE in 2005 in Computer Science and Engineering and joined Persistent System Ltd. to start my career with.
Though I comes from a family with business background but my parents always supported my decision of getting into service instead of joining the family business.
I am very ambitious in sense of what i want to be rather than what i want to do. When i was a child i used to read lots of comics and wanted to be like each of the superheroes saving the world. As i grew up life started taking me away from to world of fantasy to the world of reality. But sometime still fell to do something different, something special just like a superhero but don't know what.
Apart from reading comics and strips i developed interest in few other activities. My main area of interest included social networking, net surfing, solving puzzles/programs that need more logic then knowledge or technology, and of course watching movies/TV series. Watching movies has become more of a habit rather then interest for me may be because we own a cinema hall and i have been watching lots of movies since childhood. The list of my favorite movies is very long but i will recommend all to watch "The Pursuit of Happyness" and "Man of Honor" if you have not.
My hobbies are among the world's most popular hobbies, i.e., stamps collection and coin collection (only coins of India). I am collecting stamps from childhood whereas I recently picked the activity of coin collection.
2. So you always wanted to be a Computer Engineer... or for that matter Engineer?
[
Pradeep
]: I come from a small town and during the years when i was going to complete my schooling, apart from business only Engineering and Medical were considered as the career option. And my disinterest in Biology and interest in Mathematics left me with the only option of Engineering. So the decision to do engineering was more driven by situation than choice. Now people there do go for other career options but I do not regret of doing engineering, rather i am happy and feel proud to be an engineer.
The selection of engineering branch was also driven more by a general people thought that a computer graduate earns more (which might not be true in all case) and less by my choice. Actually i had no preference for any engineering branch so i ended up taking what people suggested. But i feel good about getting into Computer Engineering not because i feel Computer Engineering is better but because i am doing well here. Each year, each month, each week, each day i get to learn something new and something interesting here. Till now I have spend all my career experimenting with different technologies/domains.
If people ask me which branch of engineering is better, i will say i don't know. Like you can't compare apples and oranges similarly you can't compare two engineering branches.
3. I have met many engineers who are not happy with the work they are made to do in the offices, especially IT companies. A talented engineer is not meant to do nonsense coding and/or QA. What is your opinion on this?
[
Pradeep
]: I feel the opinion of a person toward his work is decided not only by what he/she does but also by the people that he/she works with. Mostly the people who say they are not happy with the work are actually not happy with the work environment. I had been lucky enough to get good folks to work with.
For the people who feel that they are talented enough to not do nonsense coding or QA, i will only say who is asking you to do that. Go ahead and do what you want buddy. No one can stop you not even money, there are many VC's who are ready to put their money on anything new and interesting.
4.What is your biggest achievement till date?
[
Pradeep
]: People say that getting a gold medal by Nagpur  University for academic excellence is my biggest achievement. But i feel getting selected in Persistent System Ltd. was a bigger achievement. There were more people who got a gold medal more Nagpur  University (one from each branch) then the number of people who got selected from Nagpur Universities in Persistent System Ltd.
5. What incident made you pick up the hobby of collecting coins?
[
Pradeep
]: A day i purchased something and the shopkeeper has to return me Rs8. He returned me four coins of Rs2 each and the interesting thing was all four coins were different. Each of the coin was having images of different people on one side of it. So i started collecting coins just to see how many different coins governments have minted.
6. I have no doubt about your knowledge and documentation skills. But why lectureship as and alternate career option?
[
Pradeep
]: I first reason why think of lectureship is i feel there is a need. With the number of colleges increasing day by day and more people joining companies instead of lectureship, there is a real need of good people in lectureship.
And the second and important reason is i enjoy teaching and i feel i am good at that. I had been doing that with my classmates, and tell you what; sometimes they scored more then me 😀
7. How did you feel when you joined as the 500th member of CE? And how do you feel otherwise being a part of CE as well?
[
Pradeep
]: After Big K started CE i heard a lot about it from our colleagues. If i remember correctly one day a friend of mine, Mayank Shukla a CEan, introduced me to CE while he was surfing through CE. I also started surfing through CE and found some interesting stuff that matches my interest and thought to join CE.
Being 500th member was not accidental but was kind of planned. When i thought of joining CE there were 498 members. I love magic numbers so i waited for 499th member to join so that i can join as 500th member. I remember for sure that i was refreshing the CE page in every minute to check if someone has joined as 499th member and after about an hour a person joined and then i also joined as 500th member.
I feel happy and proud about being a part of CE. Happy because I get things in CE that are of my interest, and I get stuff that enrich my knowledge. And proud because CE brings crazy engineers from all over the world to a common place and by being a part of CE I feel like I am one of them.
That's why it has been more than three years and I am still associated with CE and will always be.
Fast Forwards >>>
1. If you decide to go on a date, it will be...
[
Pradeep
]: Aishwarya Rai, i am big fan of her. I have watched some of her movies at least 20 times.
2. And you will take her dream date to...?
[
Pradeep
]: Paris or Florence. Let me know if you know a more beautiful city than Paris and Florence 😀
3. If you were not an engineer, you would have been...?
[
Pradeep
]: Lecturer for sure
4. One thing you would like to change about yourself?
[
Pradeep
]: Ahhh, that's a tough one which every interviewer asks to know the negative points and I could never answer that.
5. What is your dream job?
[
Pradeep
]: My dream job or rather my ambition is to open is a training institute which can provide both corporate trainings and coaching to students. The main reason for this is my interest in teaching.
Discuss this article in forum with fellow CEans on CE Forum in this thread:
KYCEan -Pradeep_Agrawal
.