Home

>

Apps

>

Groups

>
Juno spacecraft's spectacular image reveals the dangerous power of Jupiter's atmosphere
Question asked by Aadil Naik in #Coffee Room on Jan 5, 2018
Launched on 5 August 2011, National Space and Aeronautics Administration's (NASA)
Juno spacecraft
has clicked a stunning picture of Jupiter's swirling atmosphere. The image was clicked by JunoCam, the spacecraft's onboard color camera on 16 December 2016
. At the time of clicking this gigantic view, Juno was at an altitude of 13,345 km into the Jupiter's orbit with a latitude of 48.9 degrees.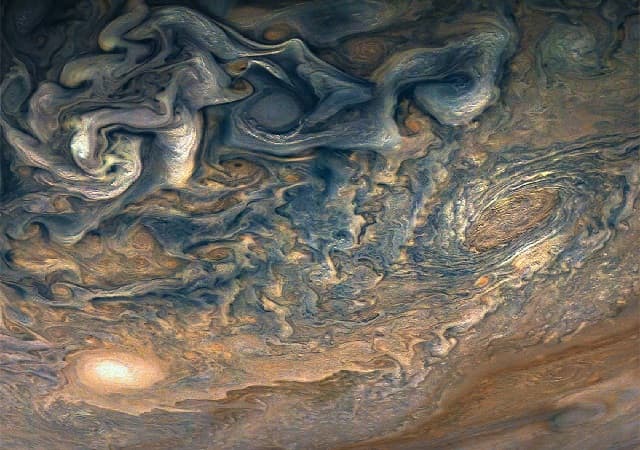 ​
The picture was enhanced and processed by the Citizen scientists Gerald Eichstädt and Seán Doran, using the data provided by the JunoCam imager. Although the image was taken almost 20 days ago, it was made public today by NASA after the much-needed processing and enhancements.

The picture shows an incredible view of Jupiter's mighty clouds. No apparent curvature of the planet is observed in this image even when the spacecraft was at staggering one Earth-diameter above the surface. This effectively gives an idea about the gigantic size of the planet as compared to earth.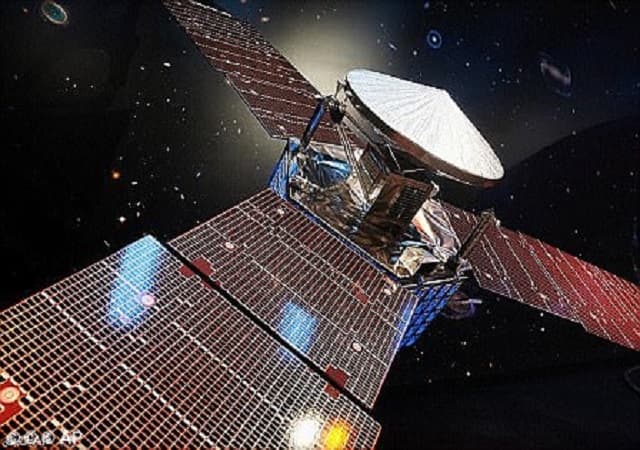 NASA's Juno spacecraft

​
Each pixel in the picture represents 9.3 kilometers. The image provides us a glimpse of the mighty tornadoes of Jupiter that have been fascinating the humankind for centuries. It may be noted, however, that this image is near the northern hemisphere of the planet and not of the famous "Great Red Spot" swirling at its equator.

Juno spacecraft arrived at Jupiter on 4 July 2016. For its survey, it reaches as close as 4,100 kilometers to the planet and is in a polar orbit around it. Apart from taking images of the planet in various wavelengths, it is tasked with the mapping of Jupiter's mysterious magnetic fields amongst many other things, giving us an valuable insight into the giant mysterious planet of our solar system.

Source: NASA
Posted in:
#Coffee Room