Home

>

Apps

>

Groups

>
John McAfee unveils world's first hack-proof smarphone - Here's what you should know
Question asked by anup singh in #Coffee Room on Apr 29, 2017
21st century is all about going digital. And in all this, a major change has come in the way we are using our smartphone these days. Almost everything that we can do on a computer can be achieved by your handy pocket PCs; more or less. Eventually, our smartphones have become as vulnerable to security attacks as any computer. Remember the cyber-attack cases such as Vault 7 leak, Fappening (1.0 and 2.0) and Apple hack story (recent one). Sometimes, it's not even the user. Software/hardware flaws led to the attacks.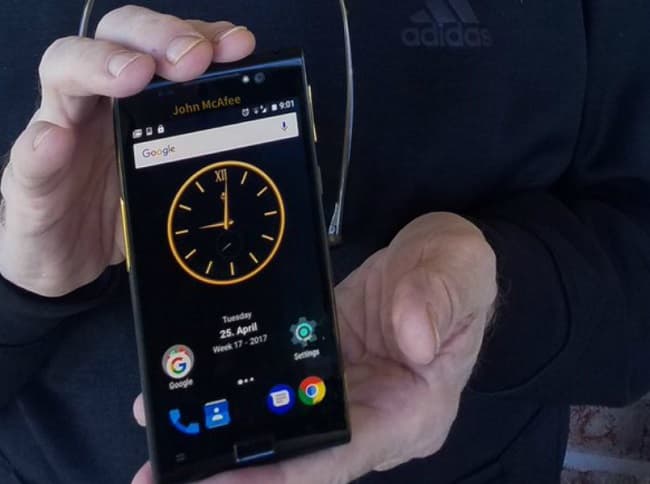 ​
John McAfee, founder of one of the largest security technology company, McAfee has finally taken a strong step toward smartphone security and is going to release the 'world's first truly private smartphone this year. The device is claimed to be the world's most secure smartphone ever. That said, there is a cost for providing such level of security in your hands. Obviously, at a price tag of $1, 100, the device is not targeted for average users.
In an interview, John mentioned about the number of switches made available at the back panel. By switching them on/off one can physically disconnect the battery, WiFi antenna, geolocation, Bluetooth, even the camera and the mic. In addition, even Singray or any other IMSI catcher device won't be able to connect with John McAfee's Phone.
​
Is all this going to be of any help considering the device is going to run an Android OS? Although, the switches severely restrict hackers from gaining control of hardware components, but even John's smartphone will be as vulnerable to software loop holes as any other android device. John has a different opinion on that, as he said in a tweet "Hardware has everything to do with security. Software has everything to do with insecurity."
Giving a judgement right now is not suitable as no one knows the complete specifications yet. Let's wait for the release of John McAfee's Smartphone Version 1. By the way Version 2 is already under progress for 2018.
Source:
Twitter
Posted in:
#Coffee Room