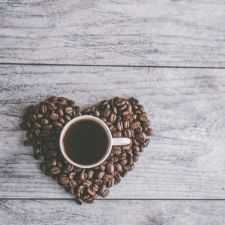 Coffee Room
Discuss anything here - everything that you wish to discuss with fellow engineers.
12915 Members
Join this group to post and comment.
Jio Giga Fiber: Plans, Speed and Price Honest Review
Jio Giga Fiber has taken the broadband markets in India by storm. I was lucky to be a part of the Jio Giga Fiber's trial plan and I thought of answering the most common doubts about their service, price and plans through a detailed review. 
Jio Giga Fiber – India's Answer to Google Fiber
It was back in 2012 that Google announced the launch of Google Fiber. I was in awe! Google was repeating the launch of Gmail. 
When the other email service providers were 'boasting' of 2MB storage space, Google announced mailboxes with whooping 1GB storage. It beat the competition by leaps and bounds. 
With Google Fiber, Google was repeating the history. They said that their ultra-high-speed Internet connection would provide 1Gbps connections to households!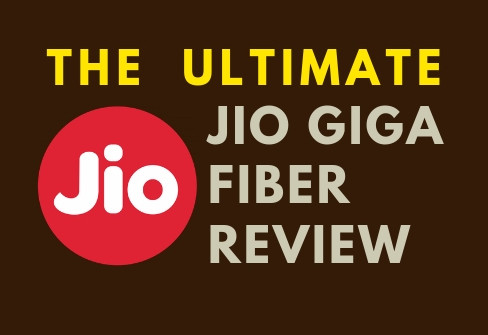 I remember, I had a 2 Mbps connection at my home and I was quite content with it. Google Fiber made me jealous of all the people in Kansas City who were to get a read badass Internet connection. 
Reliance Jio Enters
Mukesh Ambani knows how to destroy the competition and he's got truck-loads of money to back his dreams. 
We all knew that Reliance Jio was making an entry into the world of high-speed 4G connections but their launch seemed to take forever. Airtel had already began offering 4G in all the leading cities of India and there was no sign of Jio's arrival.
Pan-India Internet Optic Fiber Cable
It's now that I understand the significance of what Mr. Ambani and his Jio team was doing. They were working hard to lay a vast network of optic fiber cable all over India. This network would soon become their USP and offer then an unfair advantage in the Indian Internet market. 
I've friends who work at Jio and they're all praise for Mr. Ambani's vision. I've been told that Jio's already prepared for 5G and 6G; and I do believe them. 
It's this fiber optic cable that helps Jio put up 4G towers everywhere in India and their range is quite impressive. 
Jio Giga Fiber Trial
I was lucky that I was among the first ones in the city to get access to Jio Giga Fiber trial. I'll run you through the steps to get into Jio Giga Fiber Trial
Jio Giga Fiber Trial: Documents Required
Frankly speaking the only document required is your AADHAR Card. Jio representatives asked me to produce my AADHAR Card and then scanned by finger print. 
The AADHAR number was then authenticated with the UIDAI website and I was told everything is done. 
I believe this is one thing where Reliance Jio trumped the competition. They've made the entry into their plans so easy that it's almost paperless and painless. 
Compare that to the days when we had to produce at least 4-5 documents just to buy a connection. 
Jio Giga Fiber Trial: Price & Plan
The initial charge required is Rs. 4500. For the price, you will get their ONT (Optical Network Terminal) Device along with a power cable. Plus, you could make payment through your Debit or Credit card. 
I found the registration process very easy and my transaction was quickly confirmed through SMS. 
Special Note: The initial amount of Rs. 4500 is completely refundable. Which means, if you do not wish to continue using Jio Giga Fiber after the trial period, Jio will return your money to your bank. 
Jio Giga Fiber: Account Activation and Installation Process
Since I already had a Jio 4G sim card; The GigaFiber was added automatically to my Jio account. I now have a single login for my account and two different connections associated with it. Quite convenient if you wish to recharge your account.
Although the account was activated immediately, my ONT had ran into problems.
The Giga Fiber team had installed the required underground cables in my society and also set up the junction box (I don't know the technical name for it). 
One box caters to multiple ONT devices connected to it. I'll update this once I've more information. 
The installation and setup team did their initial testing of the cables and found everything OK. However, it turned out that the ONT device itself was faulty.
The Jio GigaFiber ONT Device
The ONT device is the main thing where all the magic happens. I already have an ONT device from BSNL; which requires a separate router. That's why I've a wireless router attached to it. 
In case of Jio Giga ONT device, the Router is inbuilt. It's a huge convenience because it saves lot of space in your drawing room. The device itself is very sleek. 
When you turn on the device, it blinks RED. A Red blinking light has multiple meanings. In my case it blinked "RED" continuously without turning into GREEN, which means that the FTTH connection is working fine. 
The installation team did multiple tests and checked the cable. It was decided that the ONT device was faulty. 
The team removed the device and informed me that they'll replace it the next day.
However, it took them 4-5 days to come back; and to my surprise, they had returned with the same ONT device. They said each ONT device is 'locked' to user's account and replacing it requires lot of backend work.
They tested it for several hours, but finally informed their central control team; which I believe sits in Gujarat, that the ONT device is faulty and needs to be replaced. 
One of the technicians got a new ONT device and the faulty one was replaced. 
Giga Fiber FTTH – The Light Goes Green!
Finally, after several days of issue-fixing; the ONT turned its green light into RED. 
The team helped configure the in-built wireless router and showed the speed – it was about 93 Mbps. But they had connected their laptop directly to the ONT/Router via cable. 
I quickly connected to the new wireless connection and launched the NetVelocity app – which showed the speed only at 62 Mbps. 
The installation team informed me to wait for a while before re-running the test. They said that the ONT device will perform a self-update of the firmware and after which even the wireless will deliver full speed.
I'm going to write a full review of the speed which I'm getting during trial period and other details about the plans. There's lot of interesting information to share. 
What to expect next:
How to configure Jio Giga Fiber Wireless Router
Real-life wireless range test
JioGigaFiber Plans Review [Trial]. Will add review of actual plans after they are officially announced.
JioGigaFiber Actual Speeds
Comparison with BSNL FTTH service
...and lot more!
Waiting for complete review.
What is duration of trial period, when you don't have to pay subscription fee?
Is there any limit on monthly download/upload? 
How do I know if JIO fiber is available at my place?
@Anoop - yes, I'm working on it and will keep updating the review as I gather more details. I'm currently on their trial plan. Here's a few details about the Jio trial plan
Reliance Giga Fibre Trial Plan Details
Enrolment: 
Enrolling into Jio Giga Fibre trial plan is super easy. If you've their fibre cable running near your locality (building or house), all you need to do is simply call their installation department. 
Documents Required: 
Jio has simplified the overall process of signing up new users; just like they did with the Jio SIM cards. You'll need your AADHAR card (mandatory) and Credit or Debit card. 
The enrolment team will visit your home and inspect whether Jio fibre can be installed. They'll often demand a written permission from society or the home-owner to begin with the installation process.
Once the 'Box' as they call it, is installed, they'll begin accepting the orders from your society or locality. 
On-boarding of new customer takes few minutes. You'll need to authenticate your AADHAR using their biometric fingerprint reader. Once that's done, they'll ask you to pay a Refundable Deposit of Rs. 4500. 
SMS is sent to the registered mobile number (linked with AADHAR) and enrolment is done. 
Trial Plan Pricing:
The Jio Trial Plan is offered completely free; but keep in mind that users will have to pay Rs. 4500 (refundable) up-front to have the unit installed in their premises.
Overview:
Once the connection is activated, you will get 100 GB data for free for 1 month. The trial lasts for 3 months.
If you exhaust the 100GB data, you will have an option of recharging your account with 40GB of additional data at no extra cost. 
The Jio representative informed me that I could recharge with 40GB top-up for about 26 times in 4 months. 
This means you're effectively getting ~1GB of data free of cost, while you're on trial period. 
I however found out that Reliance showed me an option of adding extra 100GB data; and it seems to have worked. I'm not sure what exactly is going on - but it seems to be working. It appears to me that Reliance Jio folks aren't even paying attention to data - because they're still working on rolling out their network.
What happens after Jio Giga Fibre Trial Period is Over
I enquired what will happen if Reliance Jio hasn't launched their Gigafibre service officially in the next three months? I was told that there's no clear information on what happens.
However, Reliance Jio seems to have been extending their trial period for another 3 months for the existing trial users. Those who've been in the trial for over 1 year now - are happiest customers. They're enjoying free broadband services @100Mbps speed!  
There's a word out there that Jio will launch the Jio Giga Fibre plans at very competitive rates. As  BSNL FTTH owner, I'm already pissed off at BSNL because they won't let the existing customer switch to the lower priced plans that offer double the speeds! 
Jio Arial Connections Vs. Fibre Cables
The biggest issue that Reliance Jio is facing in rolling out the Giga fibre service is that the land owners aren't allowing laying of fibre cables. The method to counter this issue is likely to be installing wireless connections between nodes. 
I'm not exactly sure how that works; but they seem to be looking at options of eliminating the fibre cables in favour of the wireless connections wherever possible. 
I heard that it's lot of cost saving to the company. If anyone's familiar with the wireless technology that allows FTTH likes connectivity and speed, please do comment below. 
Coming Up Next: 
Reliance ONT + Router Review and Real World Speed Tests. Stay tuned!