Home

>

Apps

>

Groups

>
Jibo Robot - Because Machines Aren't Machines, Anymore!
Question asked by Kaustubh Katdare in #Robotics on Jul 16, 2014
Say hello to Jibo Robot - the machine that ain't a machine! Developed by Jibo Inc., this tiny robot aims to be a part of your family. Just about a foot tall (11 inches) and weighing 6 pounds, Jibo promises to bridge the gap between electronics, mechanics, robots, humans and home. Dr. Cynthia Breazeal, founder of Jibo Inc. and director of Personal Robots Group at the MIT Media Labs wants to humanize technology and Jibo is one big step in that direction.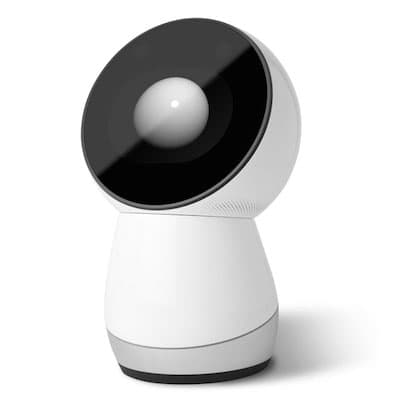 ​
Right out of the box, Jibo will take up multiple roles like your personal photographer at birthday party, a messenger, a bed-time story teller, a companion and even a video chat avatar. Jibo can capture high resolution photographs and also track and recognise humans around it. It's capable of listening to all the surrounding voices through 360 degree microphones, so that you can talk to it from anywhere in the room. It can even speak, remind you of important events, read out messages et al. The artificial intelligence algorithms developed by the talented engineers at Jibo allows the robot to learn new things. The video embedded below shows a glimpse of what Jibo can do. Check it out, it's quite interesting!
Jibo's engineers will continue to enhance the capabilities of this machine over a period of time as technology matures. Software updates will allow Jibo to do more things and there's an SDK available for developers to add more capabilities.
If you are impressed by Jibo and want to have it in your home, you may preorder it from the official site (available in source below) for $99. The final price is expected to be at $499 and the shipping will begin around the holiday season in 2015. That's a long wait! Do let us know your thoughts on Jibo.
Source:
https://www.myjibo.com/
Posted in:
#Robotics
Tried to buy the $99 offer for my grand daughter. Sold out already.

I like robots. As far back as 1985 I saw some at the Tsukuba Exhibition in Japan. One accompanied me around the mall carrying the shopping basket.
This is just amazing.
I wish this will have the limbs to do some physical help as well... Wishes never stops.. 😀
helping gadget !! i am sure would considered as Home Appliances..
u can say it will sure take a part of your smartphones, beside a good friend at all.
This is the technology that we had been promised in futuristic cartoons. Jibo shall be one of the first robot to truly be part of our lives. Unlike ASIMO who has been just a part of tech shows since 2000, Jibo is affordable and easy to use. The programmable platform and a software development kit means that it will see more widespread acceptance.