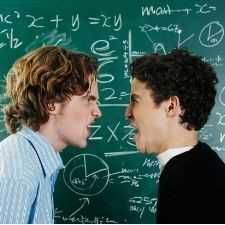 Debate Masters
Interesting and knowledge enhancing debates on almost every topic. Join in, and speak your heart out!
334 Members
Join this group to post and comment.
iWork vs. MS Office For Mac - Which One & Why?
All those who have switched from Windows to Mac will relate to this.

Firstly, iWork is substantially cheaper - form the App Store, each app is $20.
iWork can save files into MS Office formats.
As long as your documents don't have a lot of complex formatting (e.g. page layout stuff such as a newsletter), it works well.

But since we are used to doing the editing work on MS Office on windows, the tools come handy in Mac too.
Suggest your opinion regarding both.
A quick look at the videos about Office For Mac - 2011 makes you feel that Office is a clear winner (as compared to iWork 09) -
I'd go with MS Office For Mac. Office productivity suite is definitely one of the software Microsoft's got right from the beginning. The world's addicted to Office suites by Microsoft and just two minutes on iWork (Pages, Numbers) tells you what you're missing! Office for Mac brings all the functionality and ease of use you'd find on office for Windows.

I'd however have different opinion about 'Keynote' app from the iWork suite. Keynote is better presentation making software than power point; given the simplicity and overall 'look and feel'. 😀 . But MS Word For Mac beats the hell out of Pages any day.
Doc - MS Office for Mac
Excel - MS Office for Mac
PPT - iWork [Keynote]

period.
I too feel that MS Power Point has to come a long way to meet the standards of KeyNote.
KeyNote presentations are soothing & pleasing to the eye. They go with the flow of the content and make your seminars smooth.