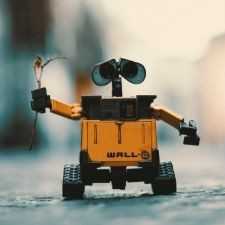 Robotics
Community of Robotics Enthusiasts: Discuss latest robots and questions with fellow robot lovers
629 Members
Join this group to post and comment.
It's Time Humans Commanded Robots With Their Mind. Almost.
Japan researchers are working a brain-machine interface that controls the actions of a humanoid robot, with the sole purpose of letting the people "feel embodied in the body of a humanoid robot," as per a researcher involved in this project. Roboticists at the CRNS-AIST Joint Robotics Laboratory- a joint venture between the French National Center for Scientific Research and the Japanese Institute of Advanced Industrial Science and Technology- are toiling real hard to convert the brain waves into respective actions that could be perceived by a robot.
In the below shown video, the volunteer dons an electrode cap as he observes a screen with lighted dots, a process employed to educate his brain to associate glimmering objects with actions. With a focused attention, he shall be ably prompting actions- translating brain signals into robotic movements.