Home

>

Apps

>

Groups

>
ISRO Aiming To Probe Asteroids With A DAWN-Like Spacecraft
Question asked by Kaustubh Katdare in #Coffee Room on Apr 28, 2015
The ISRO (Indian Space Research Organisation) is now aiming to probe asteroids with a mission similar to
NASA's DAWN
; ISRO chairman A.S. Kiran Kumar informed the audience at the 24th convocation at Sathyabama University. He informed that ISRO will try to build a DAWN-like spacecraft to study asteroids and this mission is going to be one of the important missions ISRO will undertake along with a sample return mission and
lander mission
.
The uninitiated may note that Dawn space probe was launched by NASA back in 2007 to study two protoplanets named Vesta and Ceres from the asteroid belt. The Dawn is the first spacecraft that will orbit two extraterrestrial bodies and also first to visit a dwarf planet. All the earlier multiple-target probes were using conventional drives that were limited to flybys; for example, the Voyager program.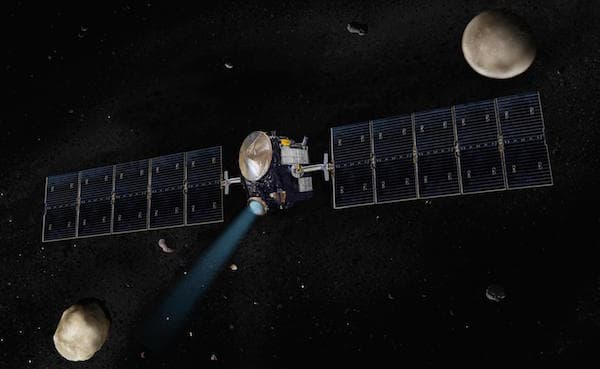 ​
ISRO has had several successful missions in the past that surprised the world. For example, the Mars Orbiter mission was successful in its first attempt and was executed at a cost which was fraction of the similar missions by NASA. Prof. U.R. Rao will head the advisory committee to decide on the missions to be taken by ISRO in the next few years. ISRO will also work on launching a new disaster monitoring constellation satellite, allowing the government systems to be better informed in case of emergencies.
Dr. Kumar also informed the audience that the Mars Orbiter mission will be on the self-control mode for about 15 days as Mars eclipses it and there won't be no contact between ISRO control room with that of the orbiter.
Source:
Odisha Samaya
Posted in:
#Coffee Room
I am excited to see ISRO diversifying its explorations.