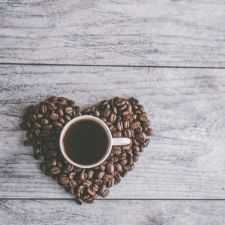 Coffee Room
Discuss anything here - everything that you wish to discuss with fellow engineers.
12890 Members
Join this group to post and comment.
Is the 'app madness' over?
It was Myntra that thought 'app only' was cool but had to get back to launching a regular desktop site. Grofers - the app only service has just launched a desktop site as well and I'm really wondering if 'app madness' is over.

I think there's a clear distinction emerging between the software that's meant to be run on the apps and other applications. You can't expect cab booking services to be available on Desktop; because these services are meant to be used 'on the go'. On the other hand, you'll typically order grocery from the comfort of your home and not necessarily when you're traveling to office. Similarly, messaging services will always be more popular on the mobile than on Desktop!

I continue to believe that the only app anyone should need is the browser. That's one of the major reasons we refrained from investing in a mobile app so far. We do have a website that works just as fine on mobile devices and on Desktops. The only thing we now need is ability to send push notifications. That's definitely coming in near future!

Do you think 'desktops' are here to stay? What say?
Desktop will and always be there. I can't browse websites like deviantart or high graphic related webpages better even in high end phones. It's always treat to browse such webpages in browser in desktop. Even many giants failed to port the beauty from desktop to palm held devices. As you say certain things are better in their own territory.
Kaustubh Katdare

The only thing we now need is ability to send push notifications.
That's what the craze is all about. People addicted to Facebook & WhatsApp believe that they regularly check these platforms because push notifications are delivered to them on their home screen, the second they switch on the display. This leads them to think that if their favorite websites also offer an app, they will get instantly notified and therefore won't miss out on the best stuff. While thinking this, the users often forget that an additional app will eat up a lot of space on their mobile device.
That brings me to my question - A website that has a forum, should it work like a chat room? People are used to chatting on their mobile phones. I think it will be a bit difficult to implement, but still if it comes to changes in the interface - what do you expect in an app from a forum-based website?
Just some stats here. 10 years ago, mobile web users were less than half of desktops users. At the end of 2016, mobile web users have for the first time exceed their desktop counterparts.

Basically, we cannot discount the rapid growth of digital content being delivered to mobile. It is not that hard to port a website to be mobile responsive, and your mobile users would appreciate it greatly if you did (thankfully CE is). When it comes to needing a native app for your website depends on what product / service you are providing.

I would say CE would need a native app once we have moved from just "discussions" to actual collaborative work. Something responsive and useful (that is, less content and more functional). Anyway, the CE App should be talked more in a dedicated thread 😁
@ash
- CE IO and CE.com will be merged in future and we will launch mobile app. Desktop use is rapidly on decline; and mobile use is continuously rising.
It's actually pretty easy to have a mobile app if we put a browser wrapper around the HTML that we serve. What say? 😉