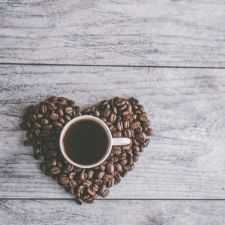 Coffee Room
Discuss anything here - everything that you wish to discuss with fellow engineers.
12889 Members
Join this group to post and comment.
Is Reliance Jio responsible for digital revolution in India?
How many of you think that Jio is responsible for the digital revolution in India? Prior to launch of Jio 3G and 4G existed in country; but not at the scale Jio began offering it.
Almost everyone I know is now using Jio - and is busy on their mobile. Why? Because they can watch all the YouTube videos without having to worry about running out of data. 
Jio brought down data rates to lowest ever forcing other players to follow. If not Jio - who else would have done this? 
A big YES. However, it's not the introduction of JIO. But, failure of bloodsucking Airtel and other operator to identify the potential of Indian customers. Prior to JIO proving 30GB per month with unlimited calls. Airtel would ask customer Kidney for 30GB data. 
To give idea: Year, 2013. Airtel tariff was 4GB  was INR. 755 data only. INR. 250 for 350 Local/STD minutes only. If we add it for a month it would be close to INR. 13,000 per month bill in 2013 what we use today in most basic plan of INR. 150. I am still not counting roaming charges, which is free in Jio and Airtel still charging for some plans.
Moreover, Airtel failed to expand, 3G network. Overall, it just Jio vision to capture user base instead of  abusing the customers. 
I will give you another example how, these companies abuse the market. In Hyderabad when every broadband company was providing 10Mbps for INR. 600. The same companies Airtel and Hathway were providing 1Mbps for INR. 1000 in Delhi.  Now, after JIO their tariffs reduced but they are still charging way more what we are getting in Hyderbad. Again, after announcement of JIO fiber, each company, even in Hyderabad, started running lots of offers to keep the customers for next 6 months.
To conclude, yes in a way, JIO has revolutionized the internet in India. The JIO fiber going to kill the another blood sucking market, DTH service.
Yes,definitely as we know reliance industry is very big organisation and leading with new technology and innovation and this time reliance came up with new concept with government to revolution of digital india program and provide 4G connectivity first time even free of cost so people can familiar with it and can accept it.