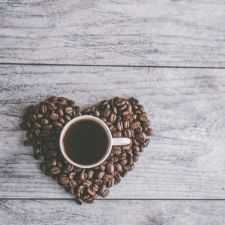 Coffee Room
Discuss anything here - everything that you wish to discuss with fellow engineers.
12920 Members
Join this group to post and comment.
Is it wise to choose an Mtech in industrial engineering and managemnt after btech in EC?
Welcome to CE, @Aswin. You are willing to learn new things and that's a wise thing to do.
Thank you sir @Kaustubh for your reply.Does it favour me in my career if I choose this branch(Mtech inIEM) as I am from electronics&communication engineering?OR will it be a waste of time? .I am interested in working in an MNC and  my profession as a lecturer is my second option.Can I do Phd after this?
Okay, that's a better description of the problem you are facing. You did not mention the reason why you wish to choose IEM discipline for M.Tech. Have you noticed any new opportunities in the MNCs that you are targeting for job? You'll have to look for the combination of the skills-set that are being demanded by the recruiters in your domain; and then prepare accordingly. M.Tech could just be one way to achieve your goal of getting an MNC job.
The same applies to getting a Ph.D. Are there any jobs that specifically require a PhD? I'd not recommend it unless you are absolutely sure that you wish to spend time and money in getting a PhD. PhD may not be the right thing to do - if there are no known jobs that require PhD level candidates. 
A way forward could be to make a list of target jobs with the companies that offer the job you're looking for - and find out the skills-set they demand. Then find a way to acquire those skills - either through special training, or through special courses or through formal higher education. 
Hope this helps. 
Thank you sir..
The reason why I decided to choose IEM is that only because I am not interested in an mtech in my core electronics field.I fed up with the core subjects.I am interested in jobs of engineering management and not in an entirely technical job.For that I thought a PG is necessary.I think this branch provides me the oppurtunity in working in management side.As an MBA is pure management I think so,I decided to choose technical+management.I have also gone through the syllabus in IEM and I found its interesting.
And only because Mtech IEM's eligibility is any branch of engineering and the same is under the department of mechanical engineering,and that raised my doubt.
Hope my doubt is clear.
PhD is for people choosing  the academic line.  
Otherwise m tech IEM should work. That it is handled by the mechanical engineering division does not mean much. Industrial engineering need not be restricted to the manufacturing industry.
Thank you sir @Ramani .Your valuable and informative opinion helped me a lot.