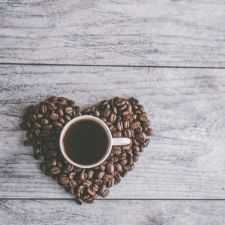 Coffee Room
Discuss anything here - everything that you wish to discuss with fellow engineers.
12933 Members
Join this group to post and comment.
Iran To Replace Internet With Intranet In 5 Months
Iran is in the news for all nuclear things these days. But the latest update is quite interesting! Iran officials have vowed to replace the Internet with a national Intranet that offers 'Clean Connectivity' to its residents. What this means is
CrazyEngineers
won't be accessible from Iran anymore. Reza Taghipour, the Iranian minister for Information and Communications Technology believes that Internet is full of stuff that promotes crime, disunity, unhealthy moral content, and atheism and wants to grant Iranians with cleaner Internet. Iranians won't be able to use Gmail, Yahoo, Facebook anymore but will be able to create Government powered Internet services which will collect all the authentic data from the citizens (like Real Name, Id, etc.).
While what Tagipour believes is true to a great extent, I'm not sure how good is locking access to the global Internet is good idea.
Your opinion, please?
The_Big_K

Your opinion, please?
Good move as far as "bad stuff" is concerned.
But is the government trying to control social networking sites? Let me remind you, facebook,twitter and others were the reason that the Governments of so many middle east countries were dethroned. Starting with Tunisia, the matter is currently a debate topic in Bharat.
They denied it to block internet .... they just said to clean internet in Iran.
Yahoo news Report
.
But despite of it they are intended to do this. following is from that report
The last time it did so, in February, popular e-mail services such as Gmail, Hotmail and Yahoo were cut or slowed to an unusable speed for Iran's 33 million web users.
If they are blocking email services then what they want to do. Its just like frog in a well and saying that we have best culture.
ianoop
: Keeping up with the rest of the world isn't helping them either.