Home

>

Apps

>

Groups

>
IPSoft's Coginitive Technology Will Replace Humans With Robots In BPOs
Question asked by Kaustubh Katdare in #Robotics on Aug 22, 2013
IPSoft's Cognitive Technology will soon begin replacing humans working in BPOs with robots. According to a recent report published in Economic Times, the technology will disrupt the BPO industry by the end of this year. One of the largest media companies in the world has already trusted the technology and will roll it out in their call centers soon. IPSoft has developed technology that gathers information from various sources and then uses computing power to figure out the perfect solution to the problem just like human brain. IPSoft's CEO, Chetan Dube, an alumni of IIT Delhi, did not identify his first customers which includes a large bank.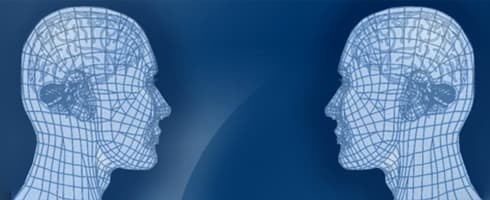 ​
IPSoft's technology has been designed to work with minimum human interaction. The company expects that their technology will go much beyond the call centers and will find applications in disease diagnosis, medical prescriptions etc.
Dube believes that his technology will help reducing the operating costs by about 30%. We'll learn more about the technology in coming days. If you work in a BPO, we'd remind you that it's time to upgrade your skills or look for a new job.
Via:
ET
Posted in:
#Robotics
It may be a helping hand for employers but what will be the future of employees of BPO's?Though it have some advantages such that less operation cost and best customer service due you think that Can robots really understand the other end of the line?
CEans I expect a answer for it.
About the interaction part, we can pretty much trust robots to evaluate all possible issues and provide solutions. This on other hand will be a stroke to the BPO employees. It will increase unemployment once launched which we don't want right now
its a big loss for employees and i think that there may not be much customer satisfaction by this technology. we may get some issues where help of a person is better
Have you ever seen a robot think really fast and bare the abusive language given into it by some customers

Well BPO's are one place where human's do better than robots however error free a bot may be But still there will be a great difference between a man handling the file and a bot handling the same
"Robotics world". There are bit advantages of replacing human with robots. Work perfection, Speedy process, Not take break for tea, smoking, etc.
But there are big disadvantages. Does not tackle any new issues, unless it is updated and programmed. 😉 😉