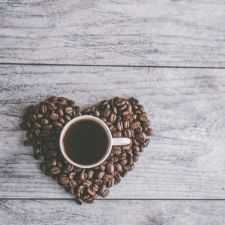 Coffee Room
Discuss anything here - everything that you wish to discuss with fellow engineers.
12933 Members
Join this group to post and comment.
Invite job applications for 'Project CMS'
All you CEans who wish to be a part of a project for development of a Web based content management system should read further. Rest can hit the back button.
---------
Aloha!
Intro:
I have started a technology focused company a week back. (
Home - Maxbiz Tech | Web application development | Software Technology | Sales process outsourcing
). As a part of our first initiative, we will be designing a new web based content management system. It will be our first step into more innovative product development concepts that we (you and us) might come up in future. As of now I'm in the process of forming a team of 8-10 'work-from-home' techies for development.
The project:
As I said, it is going to be a web based CMS. It will be based on SOA and will be utilised as a service unlike a traditional CMSs. It will be based on Microsoft Technologies. There will be three modules in it.
(1) Content creation (acquisition, aggregation and authoring)
(2) Content Management (workflow, storing, personalization and localization, security, staging, reporting and versioning)
(3) Content Delivery (Publishing and syndication)
Besides there will be series of life cycle updates and other things. Details will be shared with the select coders.
Time:
It should not take more than 3 months
The expectation:
All you need to have is knowledge of ASP .NET, C#, SQL, VB and some really bad appetite for product development.
The Pay:
Well to be very frank, we will not be able to pay you any money during the development phase. We are a startup and are as good as you are. However the development time is estimated to be only 3 months. Later we will be going for its commercialization. So once we release the beta version, we will offer 1 year contracts to all the active members of the team that will entitle them to earn royalty revenue on the CMS each time it is sold. The royalty percentage will be decided after the estimation. But believe me, it is going to be attractive. In case if you wish to be further involved in lifecycle enhancements, customizations, deployments and maintenance, you will be paid as per the effort put it at the price you quote 😁
A joint initiative of CE and MaxBIZ Tech, This is step one for our virtual office. Do you think you are game for it? Just send across your resume to careers @ maxbiztech . com with a copy to mayur . pathak @ maxbiztech . com and admin @ crazyengineers . com
Shoot!
PS: Paragraphs are deliberately avoided.