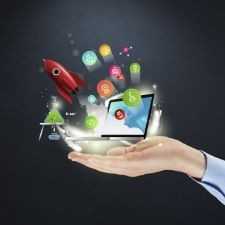 Startups & Business
Global Startup Community: Entrepreneurship is hard - Let's help each other succeed in business.
534 Members
Join this group to post and comment.
Interview with Shiladitya Mukhopadhyaya - Co-Founder, Rasilant Technologies
Rasilant Technologies was founded by Shiladitya Mukhopadhyaya and Sahil Anand in the year 2005. Rasilant Technologies is a Mumbai-based Radio Frequency Identification (RFID) company that provides technology and consulting solutions to customers all across the country.
Read the following interview to know more about how Rasilant Technologies has grown over the years, about RFID technology and Shiladitya's journey as an entrepreneur.
1. Originally founded as a technology start up, Rasilant Technologies has grown to a company with products and services spanning across sectors of industrial and commercial system integration. How has the journey been?
Shiladitya:
The over 8 year old journey has been exciting and one where we have learnt a lot about the technology sector and about doing business in India, which is why it has had its share of a lot of ups and downs. While we did start off as a pure play technology focused company, we quickly realized that the services model was the way to survive as it not only gave us real world experience in solving client problems but also the runway to work on our technology platform and improve our products. Though this was the way it began, we expanded not just in the way we worked but also the various technology elements we worked with.
We had started out as only a RFID solutions provider then later got into the entire spectrum of safety and security automation technologies, which allowed us to cater to a larger number of industrial and commercial sectors.
​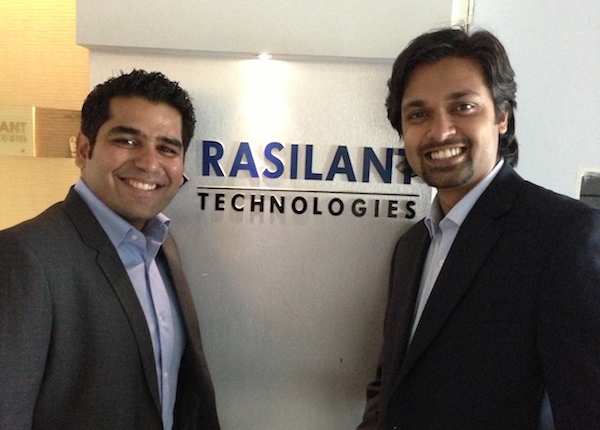 Left - Sahil Anand and Right - Shiladitya Mukhopadhyaya
​
2. Back in 2005, there were only a few big companies and these weren't focusing on RFID. How did you come up with this idea?
Shiladitya:
I had personally worked with some RFID manufacturing companies for a short time as a consultant while still in college, one of them being Texas Instruments, who had just setup their base in India, which is when the concepts struck as the way forward for automation. Rasilant was born out of the fact that there weren't any players who were focusing on providing solutions using RFID, they were only selling hardware and building the base for system integration players such as us to exist. We took up this challenge because we knew that the technology would serve a large number of sectors in the country with its rapid industrial automation growth and continue to believe in the same.
3. Rasilant Technologies has already completed 8 successful years. Where do you see yourself five years from now?
Shiladitya:
Since we have expanded into multiple sectors over the years we have also started many product lines involving not just RFID but a whole host of allied technologies and this is the innovation which we hope to continue in the coming 5 years as well. We are looking at growing geographically as well by going to other countries in the APAC region and beyond where automation is being adopted rapidly in all sectors.
4. Rasilant has a very good mix of a strong vision for technology, dynamic and energetic people and a strong focus on customer needs. What are your goals?
Shiladitya:
We are looking at cultivating more expertise in a wide range of technologies in our own research and development center within the company, we already work on various apart from RFID and have been doing things in mobile applications, bluetooth based systems and much more.
The focus is also on recruiting good engineering talent which will help devise solutions for larger markets in the most efficient way.
We already work with many large MNCs and Top 4 consulting firms where we collaborate on delivering the best for the end client, we wish to expand this capability while also servicing larger clients across the country and beyond.
​
- Team at Rasilant Technologies -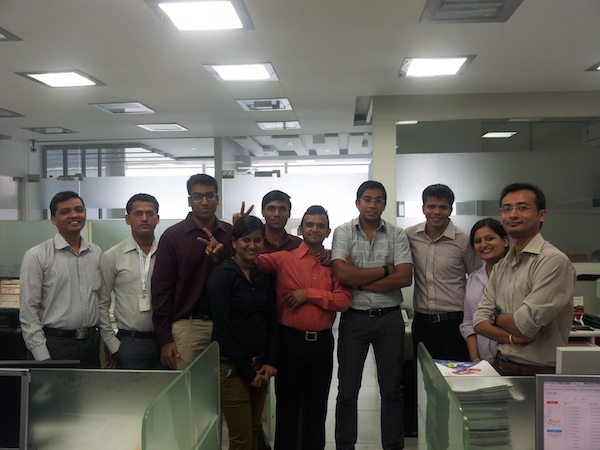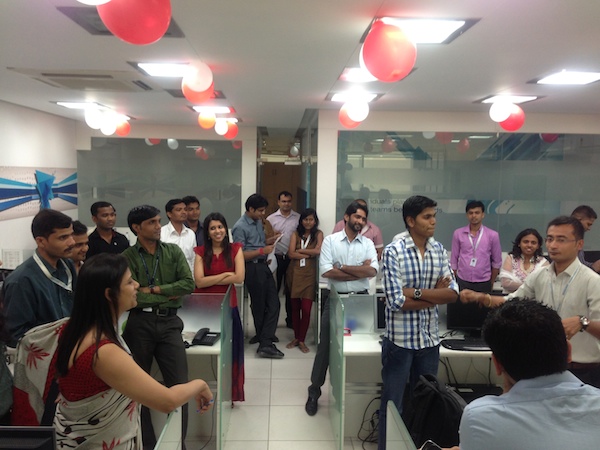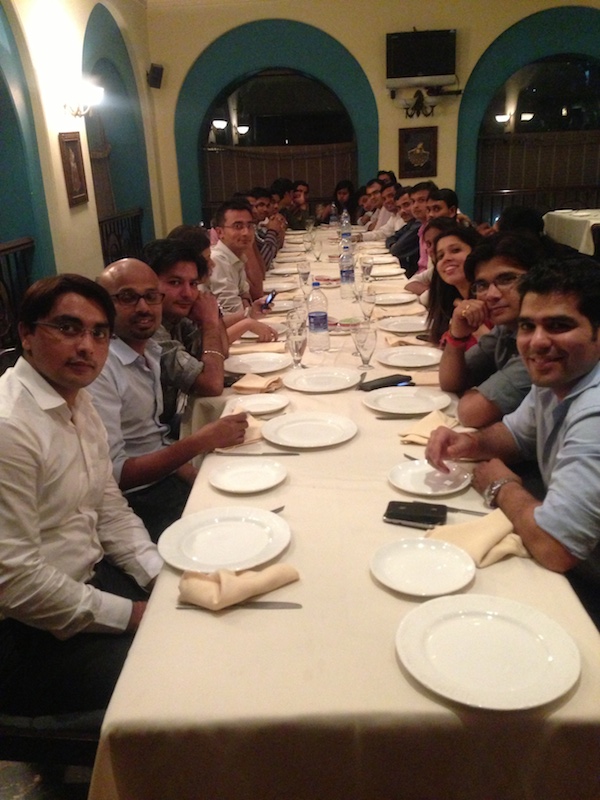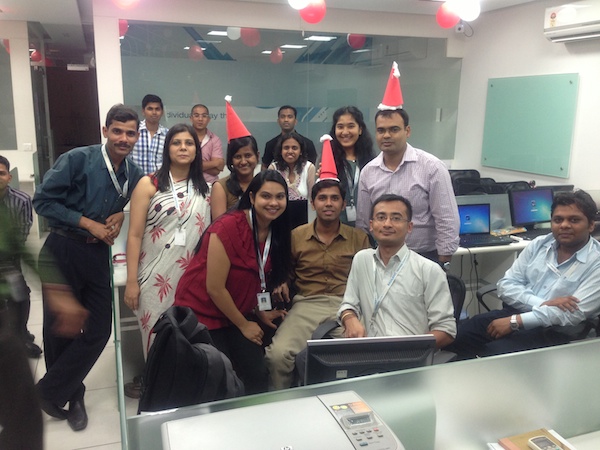 ​
5. Rasilant Technologies was ranked in the top 5 hottest startups in India amongst 700 other startups at the prestigious 'TATA NEN Hottest Startup' Awards. This is a great achievement. How did you feel after receiving such a big award?
Shiladitya:
The Tata NEN recognition was a really good boost to us very early on in our life cycle and it helped not just give our team a great amount of confidence in the road ahead but also opened up a large number of advantages in networking which helped us recruit better and also get business as well.
6. Can you explain the "Partnership Cycle" with Rasilant Technologies?
Shiladitya:
Like I mentioned previously being a technology focused company in the space of automation which in itself is a niche area, we often work with many other companies to actually service an end client and this involves typically multiple technology platforms and business requirements. We have a partnership cycle for large players and consulting firms who outsource projects to us as well as one for our down line channel partners who actually take our products into markets where we don't directly operate.
Having a strong partner network allows us to reach more customers in a very efficient manner.
7. The Rasilant Leadership brings to the table a combination of expertise in the RFID Technology space and years of rich experience in managing companies in diverse industries. How did the team come together?
Shiladitya:
Sahil and me were batchmates in college and we often collaborated on some projects and events in our final year, this led to a mutual acknowledgement of each others focus on technology and business respectively which ultimately led to us forming Rasilant together 6 months after we graduated. Over the years we have ourselves grown up you can say because of our experiences from the naive and enthusiastic entrepreneurs we were then.
8. Can you detail the readers about various products and services offered by Rasilant?
Shiladitya:
Rasilant is a systems integration firm which specializes in automation technologies in the safety and security space, this means we cater to solutions that use RFID Tags & Readers, Bluetooth Sensors, CCTV Cameras, Fire Alarms and a whole host of other Building Automation systems and technologies. Our main leading product categories are Vehicle Management systems which include fleet tracking, toll systems, parking management solutions, then we have Inventory Management systems which have asset management, warehouse automation and corporate IT asset tracking. We also have a new division which caters to on ground Event Management automation where we now work with companies to do social media engagement, delegate tracking, conference management and other such solutions.
9. Thank you for your time. Any message for the readers?
Shiladitya:
I think being an engineer enables you to think about the world around you in ways which others can't and that gives you an advantage in solving problems and building things which can help make the world better.
Whichever technology you may use, always try to think about how you can engineer things that are innovative and enjoyable to use and experience at the same time.
Whether you are working in a company or making one of your own, always do what you love to do.
​
Surely looks like a fun place to work! 😀 Totally agree with the final line 😀
Kaustubh Katdare

Surely looks like a fun place to work! 😀 Totally agree with the final line 😀
Undoubtedly! 😀
144 Likes on Facebook! Looks like people love Rasilant Technologies.

And I think that's one huge team you've got there. If the team is reading this interview, we would love to read your opinions about your experience as a part of this startup company. 👍
CEans, here's some news.
Rasiant Technologies founder, Shiladitya Mukhopahyaya tied the knot with singer Shreya Ghoshal. The news came to light when Shreya posted a wedding selfie with him on her Twitter account. 😀
We wish both of them a very happy married life.
Congratulations to Shiladitya! Have a melodious married life! 😁
Shadi mubarak ho bhai shiladitya shreya jaisi life partner bahut naseb walo ko milti hai...😔
And I was the FIrst Employee of Rasilant,,Shiladitya, and Anad Can u forget me?