Home

>

Apps

>

Groups

>
Internet Explorer 11 Download For Windows 7 Is Now Available
Question asked by Ankita Katdare in #Gadgets on Nov 8, 2013
As promised, Microsoft has now made available the Internet Explorer 11 download for Windows 7 starting today. Users of the Win 7 operating system will be able to enjoy the IE 11 features - much to their relief. The Internet Explorer 11 features support for WebGL and enhanced scaling for high DPI screens. Another great feature is that IE's latest version now supports Google's SPDY -the protocol, pronounced as 'Speedy', an open networking protocol primarily for transport of web content. In addition to these, IE11 now supports Full Screen and Orientation APIs, CSS Flexbox and border image support,
As we take a look down the feature list, we find support for JavaScript enhancements, DOM mutation observers, Web Cryptography API, video text track as well as encrypted media. IE 11 also featured an improved HTML editor. Microsoft says the browser is 9 percent faster than Internet Explorer 10. The 3-D graphics rendering feature in websites, will now allow users to manipulate 3-D objects on-screen. IE 11 has noted that the support for document.all and attachEvent APIs has been removed.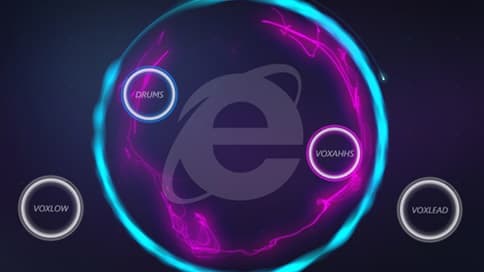 ​
The engineers who helped build Internet Explorer 11 share some of their favorite things about the latest version of the browser in the following video put up recently. Take a look -
But what has been making rounds of the headlines in major tech blogs is the fact that Microsoft Singapore has developed an anime character to promote the Internet Explorer 11 browser in Asia. Called "Inori Aizawa" - this female anime character also has a Facebook page, where she writes:
When I was younger, I used to be a clumsy, slow and awkward girl.
However, just like the story of ugly duckling, people told me that I have really matured and changed over the years. I feel confident in my abilities now, and I'm eager to show you what I can do.
Why don't you get to know me a little better?
Created by animation studio CACANi, Inori will be featured in a special video that will screen at this year's Anime Festival Asia in Singapore this weekend. If you love the new features, you can download the latest copy of the web browser - Internet Explorer 11 on Windows 7 machine
here
.
Posted in:
#Gadgets
I am always skeptical for upgrading my IE versions. First reason is I dont use it for browsing at all as I use chrome, and the very important reason for no upgrading is , my testing tool compatibility with it. I will upgrade only if HP provides a patch 😀

I dont know why Microsoft works on enhancing their browsers so late in the game, instead they need to work on what people are buying more or using more such as windows and the browsers will eventually follow in that OS.