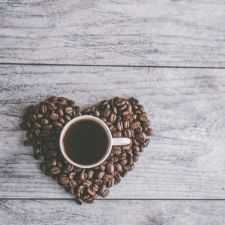 Coffee Room
Discuss anything here - everything that you wish to discuss with fellow engineers.
12913 Members
Join this group to post and comment.
Intel's New Sharing Strategy: Dynamic Composable Computing
You go to your friend's house you see his new stereo and want to play your favorite song from your mobile in it. How nice it would be if you can just directly connect your phone and the stereo so as to play the song! Yeah you read it right, "Directly!".
Direct connection of your smart phone and any other device like TV, stereo, computers, even USB devices is soon going to be a reality. Thanks to efforts by Intel corp.
A team from Intel is working on a technology called Dynamic Composable Computing (DCC) that allows you to wirelessly link your phone to any of the above mentioned devices that are present in your locality. The most important element of this technology is composition manager. This can be made available to consumers as downloadable software or be directly built into the phone. You may have realized it is quite similar to blue tooth, except that you can do more with DCC. It works on the universal plug and play concept.
Working:
The composition manager scans the room for any shareable resources and displays them on the screen. All that the user has to do is to draw lines connecting the devices and the wireless connection is made and communication can begin. It is that simple as join-the-dots!
But if it that easy how tough is it going to be for some unknown person to get connected to you? Well a possible solution is the use of passwords for different components. It is just like in the case of a Wi-Fi. You may be in the range of a device but can never gain access to it till you have the correct password.
Do you want to try it out? I am afraid you can't do so for at least another five years because Intel claims that the product will be available for public use only after 5 years. That's because for devices with built in DCC to be some standards have to be built. But once that's done Intel will start reaching out to its prospective customers. So guys do watch out for DCC.
Image Credits:
Intel Research