Home

>

Apps

>

Groups

>
Intel's Maker Lab in Bengaluru to give a boost to India's Startup Ecosystem
Question asked by Ankita Katdare in #Startups & Business on Aug 6, 2015
The naysayers about innovation coming out of India can now put their arguments to rest as the Electronics giant Intel has announced its plan to set up the 'Intel India Maker Lab' in the company's Bengaluru office. Targeted at innovators and startups, the Maker Lab will make development kits, hardware & software tools, infrastructure, reference boards etc easily accessible. In addition to that, entrepreneurs and innovators can get mentoring as well as business connection so that they can rapidly push their ideas into products. All the resources available in the Maker Lab can be used to build the first successfully working prototype for the innovator's idea. It seems that this announcement comes as a result of the Govt. of India's 'Make in India' initiative.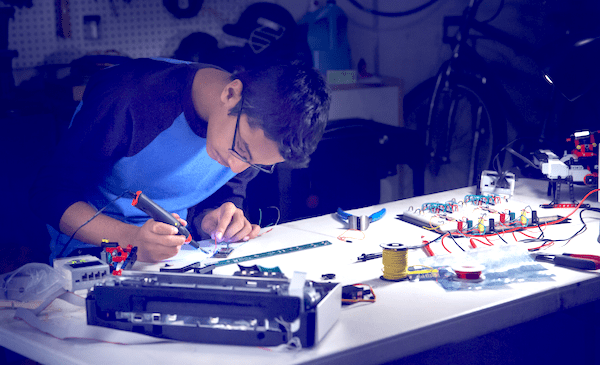 Shubham Banerjee - Inventor of low-cost braille printer ​
Intel India hopes to connect innovators to OEMs, electronics manufacturers, independent software vendors as well as system integrators so that the big hurdles in bringing an idea to life are removed. In short, the Lab can help innovators have a faster cycle of product realization.
The startup ecosystem in India can benefit a lot from such an initiative. The Maker Lab will also work with startup incubators initiated by Central & State Government, Corporate & Commercial accelerators as well as Academic institution based incubators.
Interestingly, depending on different cases, some startups that are part of Intel India Maker Lab may become eligible for receiving a nominal financial support for sustaining over a short period of time.
The tech-giant has declared that the Maker Lab is a not-for-profit initiative and has no relation for the augmentation of its own software development activities. The company also has plans to organize an 'Intel India Maker Showcase' that lets visitors and delegators witness the innovative products coming out of the Lab with their eyes.
Intel's Maker Project has been around for quite some time now. Under such a project, Shubham Banerjee, an 8th grader and inventor has built a low-cost braille printer using Intel Edison technology. His project can help millions of blind people have an affordable way to read. Check out his video here:
What are your thoughts about the Make in India initiative, the Maker Lab setup in Bangalore and how it can benefit the startup ecosystem in India? Share with us in comments below.
Posted in:
#Startups & Business
Well, it's definitely a good step. But this could have been done even without Intel's support. I wonder what stops engineering colleges and local companies come together to setup labs all over India. Ultimately, most of the research work is going to be driven by industrial application.

All said, it's a good start!