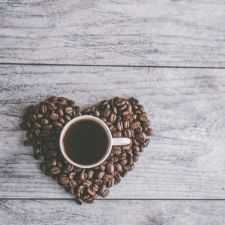 Coffee Room
Discuss anything here - everything that you wish to discuss with fellow engineers.
12916 Members
Join this group to post and comment.
INTEL Vs NVIDIA - Who will Win?
Intel is big, Intel is mighty, Intel knows how to turn the screws. With Larrabee, Intel does want to eat NVIDIA's lunch 😲!

People have even been talking that Intel will take over NVIDIA.

What do you think? Who will win the Graphics war?
Despite the potential power of Larrabee, I doubt it can overcome both NVIDIA and AMD on it's first try. It's slated to be released around 2010, that gives plenty of time for others to design something even more better.

Don't really want to be a cynic, but Larrabee will be designed by the same team who gave us the P4, which was a mixed success 😛

But here is something else to consider. I believe in the future, the functions of CPU and GPU will start to overlap the more advanced they get. It may be foresight that AMD bought ATI! It would be interesting indeed if Intel and NVIDIA partner up 😉
[spam] I always woke up with screme in the middle of night, every time I had those nasty Microsoft - Google merger dreams [/spam]
Microsoft came with XBOX360,against Sony PSP & Nintendo Wye,results are in front of u,Intel specialises in general purpose microprocessors,it will take something to challenge the masters(NVIDIA & AMD) in the game,hope they dont take advice from bill gates!!
I don't think Intel can challenge NVIDIA's monopoly in Graphics field.

NVIDIA is coming with new features like CUDA and Physx. So world wide existing NVIDIA GPU users will be benefitted from that. NVIDIA has reduced the GPU costs also, so anyone will prefer NVIDIA GPU than Intel's larrabee. Atleast I think so.