Home

>

Apps

>

Groups

>
Intel Braswell Processors Announced Along With 64-Bit Kernel, SoFIA And A Media Box
Question asked by Chaitanya Kukde in #Coffee Room on Apr 3, 2014
Intel made a number of important announcements on the second day at a conference in China. These include a new range of processors, codenamed "Braswell", a 64-bit kernel for Android KitKat 4.4 devices with Intel Architecture, a 3G product named SoFIA and a media box developed by QVOD Technologies. Surpassing the U.S., China is the no.1 market for PCs and Intel has been making announcements there instead of the U.S. for quite a while now and this year is no exception. The Braswell series is a follow-up to the Bay Trail line of processors, marketed by Intel as Celeron, Pentium and Atom line of processors. The Intel Celeron and Intel Pentium were made for entry 2 in 1 devices, laptops, desktop PCs and All in One PCs while the Intel Atom range was made for tablets and 2 in 1 devices.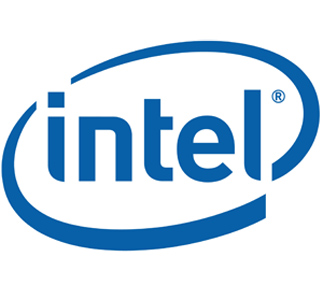 ​
The System on a Chip (SoC) Braswell will be fabricated using Intel's latest 14 nm technology and will be available for low cost laptops such as Chromebooks and low-cost Windows PCs. These devices usually utilised the Bay Trail line processors. The SoC technology compresses all the components of the processor onto one chip. Braswell promises better power efficiency and performance than its predecessor. This will certainly fuel the fire for the race for making value-segment computers better than ever.
Intel also released Android KitKat 4.4 with a 64-bit kernel optimized for Intel Architecture devices. The Android KitKat is a 32 bit OS. With this development, Intel provided a better environment for developers with a 64-bit kernel support. The company has stated that typically developers would have to do work this out before development of new apps and in a way, they have reduced the burden on developers' shoulders, thereby speeding up the development work for the new environment.
In another development, Intel announced a new 'media box' at the conference. This device was developed by Intel and QVOD Technologies using Bay Trail processors and will be available later this year. Also, Hermann Eul, GM, Mobile and Communications Group of Intel announced further details regarding SoFIA, a 3G network dual-chip SoC that will be available in Q4 of 2014. The target products for SoFIA will be value smartphones and tablets.
Apart from that, Intel also looks bullish about its prospects in the Chinese telecom market with the introduction of XMM 7260, Intel's 2014 LTE platform. This sports a five-mode support, including TD-LTE, and TD-SCDMA.
Source:
CNET
Posted in:
#Coffee Room