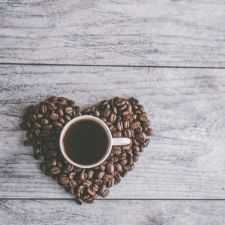 Coffee Room
Discuss anything here - everything that you wish to discuss with fellow engineers.
12933 Members
Join this group to post and comment.
Infosys Layoffs 2013 : Is Infosys Firing 5000 Employees?
We've the latest news and I hope it's a rumor. Infosys might be laying off about 5000 employees in the coming days, the TOI is reporting. I'm not sure if it's got anything to do with the troubled economies in the US or UK; but Infosys seems to be getting less tolerant towards poor performing employees. It's being rumoured that Infosys has suspended the plan to make the under-performers to improve and has resorted to firing employees to cut down the costs.

I've already written to the Infosys officials and awaiting their response.

In the meanwhile, I learn from various social media resources that it's become very difficult for the companies to sustain the poor performers and firing them seems to be the best solution in these troubled economic times.

If anyone's aware of the details, we'd look forward to your comments & opinions. I'll update if I get any information from the officials.
Just obtained some interesting stats from the economic times: Out of ~150,000 employees of Infosys, approximately 30,000 are 'on bench' [which means they haven't been allotted to any projects yet]. So, if Infosys decides to cut down the jobs; the 5000 number might be true. The company hasn't been impressing the investors in the recent times.

Cognizant, which is fast becoming the top IT company in India and has projected a growth of 20%. Compare that to Infy's projected 5%!

If 'cost cutting' is what the company is aiming for - I wonder they'll really cut down the costs by firing the employees at the bottom of the pyramid. I'd not be surprised to see some of the top layers in the company getting thinned.
during cost cutting, as a general observation - its the fat cheque collectors / people on admin/HR side who get affected. you need the lower layer to slog, i dont think any compnay will take risk of firing them.
Got following official response from Infosys -

Inaccurate reporting in a newspaper this morning

This morning, an article in a major daily newspaper claims that Infosys is laying off 5,000 people to manage costs. This is wrong in two different aspects.

One, there is no layoff. Infosys is a performance-driven company. And like any performance-driven company, it actively manages underperformance and encourages chronic under-performers to seek other jobs. This is done regularly and is not a one-time event. We have a robust performance management system that includes structured appraisals and performance feedback.

Two, the number that may be affected is significantly lower than the 5000 quoted in the article. For a performance- driven company with more than 150,000 employees this is part of the normal ebb and flow of running a business.
The last paragraph of the response is interesting. Thought the company says that there are no 'layoffs', it regularly 'encourages chronic under-performers to seek other jobs'. So what Infosys is saying is that there is no 'layoff' but it might just encourage the under-performers to look for other jobs. I don't know what that really means.

What do you think of this update?