Home

>

Apps

>

Groups

>
India's Mars Orbiter Spacecraft Is Right On Track In Its Journey To The Red Planet
Question asked by Ankita Katdare in #Coffee Room on Apr 11, 2014
It is time for engineers and researchers at ISRO as India's Mars Orbiter Spacecraft or Mangalyaan has crossed more than half the distance in its journey on the helio-centric trajectory to the big Red Planet and is right on track. Yep. The spacecraft that was launched on November 05, 2013 - the day etched in our memory as we
bid adieu to the Mars Orbiter
as it set off to explore the surface features of Mars, morphology, mineralogy and studying the atmosphere through various indigenous scientific instruments. Ever since that day, the folks over at ISRO have been closely monitoring the Spacecraft using its Deep Space Network complemented by that of NASA-JPL.
The ISRO officials have confirmed that the five scientific instruments on board the Mars Orbiter Spacecraft are safe and sound. The engineers are busy conducting periodic tests for managing contingencies on the different levels of autonomy built into the Spacecraft. Moreover, pretty soon the communication of the spacecraft with the ground stations will be handled using a High Gain Antenna. The Mars Orbit Insertion (MOI) maneuver would be performed on September 24, 2014.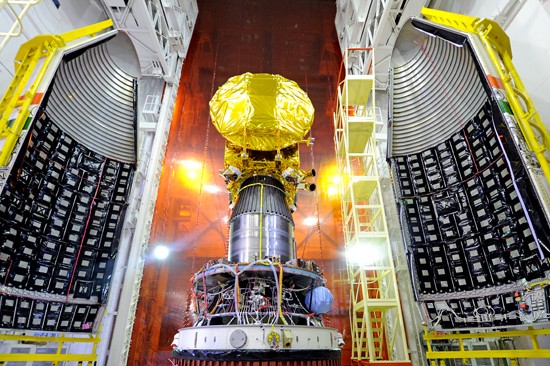 ​
This is a great milestone in Indian space research and a feather in the cap of achievements for ISRO. By reaching on Mars, India will be have become the fourth country in the world (after USA, Europe & USSR) to have successfully sent a spacecraft to Mars. Currently at the speed of 7 Lakh Km a day, ISRO's Mangalyaan is all set to achieve the unthinkable for India and Indians. We wish the folks behind the mission a hearty good luck and wait patiently for the proceedings to unfold.
Source:
ISRO Press Release
Posted in:
#Coffee Room