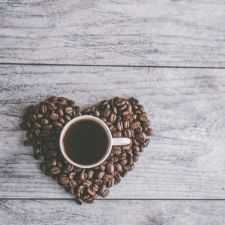 Coffee Room
Discuss anything here - everything that you wish to discuss with fellow engineers.
12915 Members
Join this group to post and comment.
Improving the registration rate
guys this is just what i fell..

when ever i see the online screen ..their is more number of guests who are visiting than the regular members..
and only few of the guests are joining..

any suggestion to improve,so that the guests can feel to join our forum....
improving the standard of posting in technical discussion section ..will be a good start..

(just my idea As their is lot of people who are in computer field..improving the standard of posting in cs section will do good)
I had about 2 hour long discussion with CEan - Kshitij about the quality of posts that we get here on CE.
First of all, I am not sure if we can do anything about controlling the quality of the questions that we get. As we've discussed earlier, most of the posts/queries that we get in our technical discussions sections are related to final year engineering seminar topics or project ideas. Some even ask for the ready made PPT / reports.
As far as improving the registration rate is concerned, there are couple of things that can be done -
Having quality discussions - its a responsibility of our existing active CEans. If we can come up with interesting discussions, people will join in.
Having competitions & prizes : This is something that we have recently started. I am in the process of talking to companies for sponsoring our competitions. That will help us have bigger & better prizes for our competitions.
Offline meets: We'll get started with this soon.
Word of mouth - This works the best. Mention about CE to your friends/colleagues/relatives. We aren't a waste-your-time-here website, so I bet most of them will like us.
Getting interesting people / achievers in our Small Talk section. CEan - xHeavenlyx got in touch with the Hack - a -day guys and asked them for small talk. That's a very good initiative. I guess we need to expand our editorial team soon.
Forming groups : viz. CE College Correspondent (to bring us all the latest news from his/her college , CE - Promoter Team, CE Editorial Team, CE Moderators, CE - Offline Meet organizers etc. Possibilities are limitless, we got to give this a serious thought.
Participating in activities/events as CEans. Feel free to use our name to participate in any competition/ activity. Of course, do let us know before you use our brand name 😁.
These are just couple of ideas. More ideas/thoughts/comments are welcome!
hey how about creating a crazy enginners ads. you can link the crazy enginners on to blog or web site.
Good one. Anyone with creative mind over here?
how about locking few sections for guests from their view.. so that they have to view it after they get register in the forum..
Hah, that's being weasel 😁 . We aren't here to hide information to 'boost' registration rate.

And it doesn't help to have members just signing up to see what's in. We need people who are interested in engineering.
I like the blogger Ad concept! Can we have these blogger badges dynamic somehow.