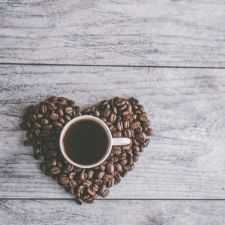 Coffee Room
Discuss anything here - everything that you wish to discuss with fellow engineers.
12921 Members
Join this group to post and comment.
Importance of having a professional email address
Whether you like it or not, but having a professional email address is very important in your career - and it matters more than you'd ever think when you are applying for a job, requesting a sponsorship or any kind of help, reference etc. You may think no one really cares about your email address, because you don't have to remember email IDs anymore; but that's not correct. Imagine meeting a new business contact and you want to quickly inform them your email ID or exchanging business cards. You'll have to agree that 'anshul-coolboy2321@someCooldomain.com' doesn't sound as professional as 'anshul.kapoor@some-professional-domain.com'. We've discussed the importance of professional email in various discussions on CE, I however thought I'd write a dedicated thread that sums up everything. Feel free to share this article with your friends on Social Networks (the social buttons are included below).
What makes a 'professional email address' anyways?
There are no written rules for what constitutes a professional email address. However, following types of email addresses are usually considered as professional email addresses-
Variations Of - FirstNameLastName@crazyengineers.com [Separator: . or _ or -]
The idea here is to have your name displayed on the left hand side of the '@' sign, so that the email address quickly leads to identification of the person. These names are abbreviated as well. Here are some of the acceptable variations -
anshul@crazyengineers.com, a.k@crazyengineers.com , anshul.k@crazyengineers.com, kapur.anshul@crazyengineers.com etc.
Roles based - Viz. editor@crazyengineers.com
Role based email addresses are typically used when the person in-charge of the email address isn't permanent or intends to receive email targeted personally at him/her. For example, one of the most common email addresses most of us will send mail to is hr@crazyengineers.com. The HR itself may change, but the communication will be sent to whoever is in control of the address.
General Contact - Easier to remember Viz. hello@crazyengineers.com
Many startup companies these days use such types of email addresses to make it easier for their customers, partners to remember the email address.
Tips For Individuals
Whether you are a fresher applying for a job or an experienced professional - I'd strongly advise you to have two email IDs, if you must. That is one 'professional' one that you can hand over to people who you expect to interact professionally and second, for your friends. It can be anything as long as your friends are okay with it.
I hope these simple tips will be useful to all of you. It's never too late to get a professional email address. Get one! Today!
PS: If you want a CrazyEngineers.net Email ID, you may claim it here ->
https://www.crazyengineers.com/threads/would-you-like-crazyengineers-network-email-id.11147/