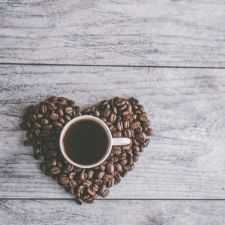 Coffee Room
Discuss anything here - everything that you wish to discuss with fellow engineers.
12915 Members
Join this group to post and comment.
If The Government Prints Money & Controls Prices
I've realized that every expert on the subject of finance and money actually does not know what they pretend to know. So I ask them a simple question that leads to interesting answers and opinions. The question is right there in the subject of this thread.

The usual answer that if the Government prints money and distribute its all over the country then there will be infinite inflation. But what if the Government decides to control the prices of the goods (say extreme communism).

The second response is that Government can't do that because everything depends on the price of oil which is not under Government's control. But I'll put my points about this later in this thread depending on the responses we get here. Looking forward to your insights, opinions and answers.
One thing is clear: The Government can't Print money and distribute whenever they want.
This will lead to fall of value of currency.
2nd option, are you saying that potato will be sold on fixed price of INR. 10 per Kg, irrespective of production? 😒
ianoop

One thing is clear: The Government can't Print money and distribute whenever they want.
This will lead to fall of value of currency.



2nd option, are you saying that potato will be sold on fixed price of INR. 10 per Kg, irrespective of production? 😒
I've two points on my agenda in starting this thread.
1. The whole Money system seems to be a big fraud. So this thread will just make my thoughts clear.
2. To enhance my own knowledge of how the system works.
----------------------------
Yes, I'm pointing to your second point. The demand will grow to a point where there will be demand > supply. Yet the prices will remain the same. If the Government needs to import; Government will negotiate the rates at a fixed price with the other Governments.
What are we leading to? 😨
Price of goods like vegitables can't be fixed ,
suppose
potato price is fixed to INR. 10 per Kg in a year of normal production .
Now (we can't touch pocket of consumer)
1. if next year production falls, To recover farmers money one have have suffer either farmer or government will give money to farmers. In this case how much govt will suffer to recover loss.
govt. still doing this this by subsidy.
2.If production goes too high, let say more than buffer, if price will not decrease demand will be same somehow. so in that case vegitables will vested. if price will be decreased people will tend to buy more of that cheap vegitable of its category.
In my view to manage this production up/down , we need to manage small buffers in every remote area. so, that buffer can full fill needs in downtime of production and balance the price of veggies.
What these corrupts do.. they rumour about fall of production and hold the buffer that causes people in hurry to buy as soon as possible . after a week whole stock of market vanishes and then those corrupts are free to sell their buffer at the price what they want and people have to buy it.
correct me, If I am wrong.
One of the Government printing presses (RBI Mudhranalaya) is behind my house. One of my earlier colleagues was in charge till his retirement a few years back. He told me about his efforts to reduce the cost of production of money! He even told me a joke about workers threatening a strike because they wanted a higher pay to make more money!
As for potatoes, I have some info. One of my activities relates to ready to fry snack food pellets. A key ingredient is potato. Earlier we used to get potato from the auction sites near growing areas. The market price is far higher than what the farmer gets. All the money is made by middle men, who have invested nothing. Not only that, they also put the farmers eternally in their debt by giving them working capital at astronomical interest rates. No wonder many commit suicide. The same is true of garlic and onions, which are also used in snack pellets.
Middle men cancreate artificial shortages to make their pile. The farmer gets nothing.
@bioramani: I'm now thinking, where does the money to print money come from?

Gold? ☕

...and what if the Governor Of Reserve Bank breaks his promise? 👀
I guess that the mint gets a budget just like other departments. Unfortunately because of inflation (!) the cost of input materials like security paper, special inks and engraved tools have gone up, needing more money to be printed. A sort of positive feed back! This will probably increase inflation.
We tax payers are paying for making money so that more money is printed but with less actual value.
For any economy, investing in Gold is necessary. There is a CA near our house. When I talk on similar issues To him, he always points to Gold investment. This is what which runs our economy. Unfortunately the prices have gone astronomically high. This has lead to general public buying less and less Gold.

@Big_K: What is your take on oil? You referred it in your first post.