Home

>

Apps

>

Groups

>
Iconic Red Phone Boxes Turn Blue With Free Solar Powered Wi-Fi
Question asked by Satya Swaroop Dash in #Coffee Room on Jun 28, 2013
You do not need to be a "Doctor Who" fan to know about UK's iconic red phone boxes. One would have thought that with the invention of mobile phones these small public call centers would have been out of commission, but they still continue to survive in the British country. Now Leeds based telecommunication company,
aql
is trying to upgrade these phone boxes to keep up with the age of smartphones by turning them into free Wi-Fi interactive kiosks. The company restored 1930s phone boxes and gave them a fresh coat of blue paint in order to differentiate them from the regular red phone booths. Inside these boxes are the network components that will work on the solar energy generated by the solar panels installed on the roof.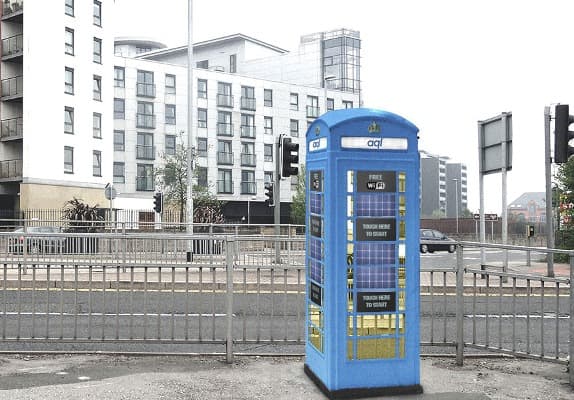 ​
The 'Blue Box' will also allow the members of general public to make phone calls with the help of touch screens but you have to stand outside the box because all its network gear is locked down inside it for security reasons. A feature of the 'Blue Box' that seems rather unnecessary is video blogging; people will have the option to record video blogs and messages about the area in which the box has been installed.
Public Wi-Fi hotspots are gaining ground, first they used to be limited to the institution's premises and now they have ventured to public places and not to mention they are headed for the skies with the help of
Google's Project Loon
.
Source:
Engadget
Posted in:
#Coffee Room