From the Archives
Archived discussions on CrazyEngineers
@Ankita Katdare • 18 Apr, 2015
There is no dearth of smartphones in India who have one features highlight and the rest of the specs aren't up to the mark. Well, it seems that the new smartphone from iBall is here to join the league. Unveiled as iBall Andi 5F Infinito, here's an Android phone featuring a mammoth 4000 mAh battery, a 5-inch (540x960 pixels) qHD IPS display and a 1.3GHz quad-core Cortex A7 processor. Among other specs that accompany Andi 5F are 8 MP rear camera, 3.2 MP front camera, 1GB of RAM and 8GB of internal storage that can be expanded upto 32 GB microSD card slot. Running Android 4.4 KitKat OS, the iBall phone supports 3G and Dual SIM cards. All these features packed in a phone priced at Rs. 7,999 isn't a bad deal per se.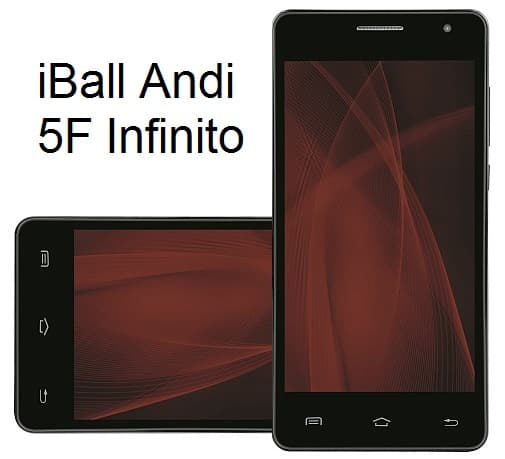 ​
Talking about the phone's launch, Mr. Sandeep Parasrampuria, Director, iBall said that users will find the phone's design very appealing and its battery will be sufficient for heavy users of the smartphone.
Let's talk about the phone's competition. We found that in the same league are the popular phones Lenovo A6000, Moto E Dual and ASUS Zenfone 5. These smartphones have a proven track record of being loved by the customers. Moreover, Moto and Zenfone series phones have received really great reviews about performance and design from users who have been using it for more than 6 months now. Anyone looking to stand apart from the crowd, therefore, should give iBall Andi Infinito a try.
What are your thoughts about iBall Andi 5F Infinito? Share with us in comments below.
Related Posts
Archives
@Kaustubh Katdare · Aug 24, 2015
September 15 is celebrated as 'Engineers Day' in India marking the birth day of Sir Mokshagundam Visvesvarayya. Sir Visvesvaraya was internationally known for his genius in harnessing water resources. Not...
Archives
@Kaustubh Katdare · Jul 16, 2015
A lot of CDAC aspirants have contacted asking which CDAC course is the best for job and placements? Frankly speaking, I did not know the answer but the volume of...
Archives
Once upon a time, laptops were not suitable for running engineering CAD/CAE applications. Engineers used desktop workstations for that purpose. However, hardware companies have gradually realized that the people who...
Archives
@Kaustubh Katdare · Feb 13, 2014
If you can't live without delicious Dosa, you better start saving for the DosaMatic. The automatic Dosa making machine that can do about 1 delicious Dosa per minute. The venture...
Archives
@Ankita Katdare · Apr 23, 2014
IIT Bombay students see some great placements every year and the batch 2013-14 was no exception to the trend. With more than 250 companies participating in the campus placements at...