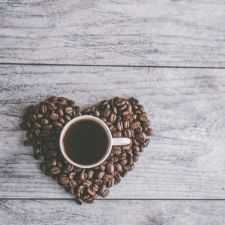 Coffee Room
Discuss anything here - everything that you wish to discuss with fellow engineers.
12921 Members
Join this group to post and comment.
Hypnotism: How does it work?
Okay, we have threads on Astrology & Telepathy. I'm starting a discussion on Hypnotism. 😕

Have you seen the famous hypnotist Paul McKenna performing on stage? All he does is say "Sleep" and viola! everyone is in deep sleep!

My question is - How does hypnotism work? The science behind hypnotism?

Anyone?

Crooook
I have heard a lot about Hypnotism..Even I am interested to know the science involved.
this is very interesting to know the science behind hypnotism
can any one boost_up this thread please!
It only works if you choose it too, thus it is more by power of suggestion and desiring it to work.
Look into my eyes.....your feeling sleepy.....veeeeerrrrrrry sleeeeeeppppppyyyyy......when i click my fingers you will go into a trance and my voice will command you....*click*.
Did it work on anyone? Am I good enough?
Personally, I don't believe such a mass hypnotism is possible unless you secretly drug all the audience. I have doubts regarding hypnotism too, but would love to experience it first hand before coming to the final verdict. And as Gohm said, it only works if you choose it to.
does it really works,i think it still a controversial topic,but still it is very interesting,i always wanted to use hypnotism on my boss and GF....tat will be so cool..
I have done Hypnosis shows in IIT delhi since 1994 every year for tech fest till 2006! I also have done this for Mood Indigo, IT Khanpur, BITS Pilani and IT BHU.

It does work, its a science and every one can learn that.

Santhosh Babu