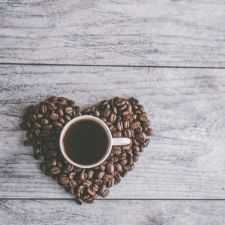 Coffee Room
Discuss anything here - everything that you wish to discuss with fellow engineers.
12915 Members
Join this group to post and comment.
hybrid motorcycle
hii friends.........

im shahul from trivandrum... im new to this community and im in need of ur help.. im studying final year b.tech automobile engg and im doin a hybrid bike a my project.. im making it on a old 100cc herohonda 4 stroke bike.. the basic idea is 1st and 2nd gear, the drive is from electric motor and in the third and final gear, the drive is from the 100cc i.c engine.. i want all of ur help to make tht 2nd to 3rd drive changing mechanism and how to control the dc compound motor.. i read in the net tht NiMH are the best to use in the hybrid vehicles... but r they available in india?.. the i.c engine will be running all the time in best possible lowest rpm (not idle as it consumes more fuel) and charges the battery.... i want ur help for a mechanism "to control and the drive the hybrid engine".. plz very very urgent!!!


looking forward for ur help.. 😳

shahul...
😕 no body replying?...

comon guys.. i expected a lot.. its totally disappointing.. its been 5 days and not even a single reply...:?:
Low activity virus 😔

Automobile Engineers - where are you?

-The Big K-
Good luck for the project shahul! Sorry, can't contribute much to the solution 😔 Im guessing NiMH batteries are quite expensive, especially at the amount you need to power a motorcycle.
Sorry Friend
But If U Tell Me Some Thing About Hybrid Vehicles
I Will Try To Help U
Hey shaahul !
Im SHARAD a 3rd yr mech engg student frm DCE. Ur Hybrid bike seems 2 b a cool project but don u think makin a bike hybrid will make it bulky .. Moreovr in initial stage( i mean at d starting of engine) ie on 1 gear do u think dat ur d electric motor wud b able 2 take up that load ..
Well i dont hav much knowledge abt all dese things, though im in dis field.. but thought of sharing watevr little knowledge i have ..
hi Iam into an hybrid car.
i just dont get why 1st and 2nd gear on electric
try it such that whenever extra power is needed use electric use a microcontroller for switching. and you can have the motor mounted to the wheel as is done in a yo-bike.
so u can use anyone and both simultaneously as per the need .
about the battries Ni-mh and Li-ion both are vary good but r expensive.
you can get both of them in mumbai.
li-ion are standard 4 v ,2 amps so u will have to use them in nos in series parallel combinations for thevoltage and current u need.

all the bst!!