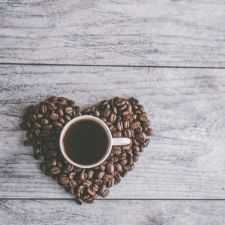 Coffee Room
Discuss anything here - everything that you wish to discuss with fellow engineers.
12915 Members
Join this group to post and comment.
hurricane
Here's hoping Kinetic Joules and all other CEans in TX,LA & MS have sought shelter and are safe from the hurricane. Let us know if you need anything.
I had a chat with KJ yesterday and she told me about Gustav. I hope she's safe. Yeah, please let us know if you need anything.
I went to college in Louisiana and lived there for awhile, sadly this is a one-two punch the area does not need after Katrina. I'm glad most people evacuated out this time.
I'm fine, you guys! I'm in the midst of it right now! My boyfriend lives in Lafayette, which is like 3 1/2 hours south of me (an hour 1/2 away from the shore) He's getting the worst of it! The worst hasn't gotten here yet!
glad it weakened a lot before coming ashore in LA. Still made quite a mess.
My condolences to the relatives of people who lost their life in this natural disaster. Also to those who lost their houses and other things.
Glad to know that KJ is fine. Let us know if we can do anything to help.
The number of hurricanes have increased a lot in the past years. Personally speaking these may be due to the climatic changes that have happened because of the abuse of nature and its resources by humans and because of the pollution we have caused.
Stay safe, guys!

Yeah, pollution has a large effect on the global climate. But surprisingly, there are a significant number of people who claim otherwise (and remain stubbornly so). I don't get it.. its logical that is pollution bad. It doesn't matter if there is scientific proof or not linking to rises of temperature. Looks like people are more concerned with economic and political interests rather an environmental, unfortunately 😔