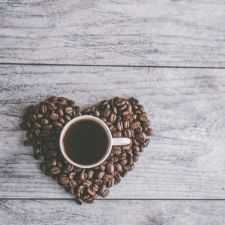 Coffee Room
Discuss anything here - everything that you wish to discuss with fellow engineers.
12892 Members
Join this group to post and comment.
How to respond to negative comments from friends
Negative comments are almost always hurtful and disturbing. When it comes from within our friends, it seems to affect us more. At some point in our life, be it in the college, work or any at other places; we need to deal with people who sometimes act rudely or are overtly judgmental. They seem to find faults with almost everything we do and is always searching for ways to attack with his/her words.
Now how to deal with these type of peoples without getting drained or losing your originality? I have a few suggestions and will love to hear from the community as well about different experiences.
Avoid unnecessary arguments
This works best while dealing with negative comments. Know that even if you try your best it is impossible to please everyone under the sun. If you find the comments to be baseless and not worth your time, simply ignore them because regardless of what you say, the other person will still find hundreds of other reason to further criticise you.
Talk and sort it out
If the person passing out negative comments is one of your close friends or acquaintances then do pay a heed to them and try to understand their point. If they have some logic try to crosscheck your views and accept the true fact. And in case you feel what your friend is talking about false, explain it to him/her clearly and sort the matter out.
Be confident
If you know what you are doing or talking is correct, it doesn't matter what others think of you. Be open to constructive criticism, but if you feel someone is not speaking sense, simply ignore them. Don't be afraid to defend yourself.
These were some of my suggestions and I would really love to know of some other ways from the community. Do voice your opinions in the comments section below.
If they are real friends, the comments may have some substance and can be resolved by discussion. Ignore the rest.
You are in the driver's seat.
you are right, but there are situations where it is very difficult to abstract
One of the things that we do when we receive criticism from anyone is that we focus on the person instead of the things he/she is saying. This syndrome is called "Blaming the messenger". We try to find out about the person and say things like "Oh, he/she does not like me or he/she is jealous of me and things like that. " This situation happens much more than you think. This causes us to deflect the blame on another person. In these cases try to hear what he/she is saying, analyse its truthfulness and then take a decision. You can of course choose to ignore.
Thanks for the tips. Personally I always take any kind of critics really bad. Whatever they say, it's always painful to hear someone commenting negatively on your work. So first of all I try to segregate toxic criticism and simply not read/listen to it and the constructive one. With the latter I try my best to not take it personally and neglect all the emotions, leaving out just tips on improvement.
I fully agree with the opinion A.V.Ramani. Don't waste your emotions on such people