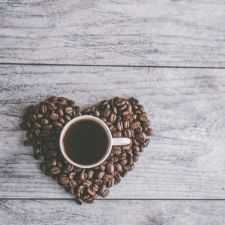 Coffee Room
Discuss anything here - everything that you wish to discuss with fellow engineers.
12889 Members
Join this group to post and comment.
How to make monotonous work interesting?
The work we do is always not as interesting as we want it to be. Sometimes we lose the zeal to work on it and sometimes the work speaks of our ill faith. What to do then? How do you help yourself? You know you can't just abandon it. Either you believe you are wasting your time or you simply think this work is way complex or does not suit your interest.

You might know already this situation is not an alien one. You face it so do I. Given that our world has a huge population, you probably have just tried to fit in a position or two. Whether it's a job, your career, your social circle, this seems to be a constant part of everything. Relevant enough, this monotony is insidious to your mental health and not just that, it almost stops you from doing anything fruitful.

So what to do? What are your ways? How do you tackle the monotony and takes the best out of your work and do justice to your time?

As much as I want to know your views, I would like to share mine. These are the top 5 ways, I tried and tested.

1. Music Therapy: It can be applied in two ways.

(a) Suppose you are doing a work for more than 2 hours and you just can't concentrate anymore. And you need a break. Trust me, even though you are in office you still can take it. You just need to make them convince that the break will help you rejuvenate your lost strength. For the sake of this mini therapy to be successful, you need to take out 10 minutes. Let me assume, you fought and won your 10 minutes. Now, simply take out your earphone, make sure you compose yourself, insert the tool into your music system (smartphone, MP3 player or any hi-tech gadget), put on your earphone and close your eyes. Okay, about song selection, go with your mood. If the work was strenuous as well as boring you can take a chance with soft rock. But if you feel you need more energy just go ahead and tap a rad one, as it suits you. Take the break and get back to work, you will see a good change.

(b) If you are at war with your memory and you just can't remember a bunch of info because that seems boring, try this. Remember the "bone dance" from Hanah Montana? She remembered the names of important bones in a human body by translating the whole biology junk to a piece of music and dance. If you are good with poems or you have the natural flair of humming often, you can try to put them all in your latest masterpiece.

2. It's playtime: Do you like video games? or do you have a knack for indoor games? Use your break time in losing yourself in a game. Exercise is good for health and although it seems almost sedentary until and unless you play something like table tennis, you will get your strength back to work for long hours.

3. Map the location: This is a way to turn your boring job into an interesting one. Suppose you can not make a connection or remember a place's name. write the piece of the information, pin it down and make a path that connects you to the other location. It can be the architecture of Microprocessor too. You just need to make a city design out of it and that's it, you will remember it as a direction you need to remember to find your destination.

4. Draw out: This is what I do often. I feel bored, I feel I don't like the work that I do. Then I take a pen and paper and simply sketch. You like to draw anime or portrait or a scene? go ahead, put all your concentration in that piece and make something you're proud of. The moment you finish it, you will feel alive again.

5. Take a nap: Get lost in dreams. No, chuck dreams, insert deep sleep. Yes, sleeping without dreams is always less stressful. Free your mind and take a quick nap. I know, it's hard to do so. But this is just from my experience, If you are well enough bored you will get into a deep slumber, you just need the opportunity to close your eyes. It's a famous instructor named Jean Luc Doumont's words, if you need sleep, have it. At least then you will be able to work better after you wake up.

Your turn, give us ideas on how to overcome boredom!
@DEBASMITA
, your suggestions are pretty amazing! I agree with most of them. Of them all, the most common thing which I have often seen is Solution No 2. Many workplaces nowadays have introduced gaming parlor and indoor gaming corners in their offices where one can take a break and try stress relieving games. I have read that doing activities like playing and exercising releases endorphins which are good for the mind and triggers a refresh button for your body. I guess it helps in increasing the concentration level of an individual.
I would also like to suggest that if someone feels that their work is monotonous, its probably because the work involves long term goals. One can try to break the work into several checkpoints. That often helps.
Further, food is one of the stress busters for me. When I find myself involved in something monotonous, trying a light snack not only gives energy but also refreshes my mind.
P.S. - I always prefer chocolates. 😒
😁
Well this one question, seems to have bothered the fellow sapiens of contemporary times for a considerable amount of time. I remember cracking my brains endlessly just to come up with some ingenious solution that would help the monotony of work go away. So here goes my list of things-

1. Take a short walk outside or just get up for a while from your desk- This not only refreshes your mood, it helps you to better concentrate on the tasks after you resume. The technique is known famously as 'Pomodoro technique' to increase the work efficiency, where short breaks of 10 min after an intense focused activity helps you regain your energy. It works 100%.

2. Review your to-do list in between the lazy times- Needless to say this helps you gain perspective of things to do, time required to finish them and a new zeal to get the tasks done for the day.

3. Read something short/ watch an informative video not related to work-matters- This is literally like sneaking out some precious moments, to catch up with matters related to your internal growth. It helps break the mundane monotony of things and work to shine on a new light on how you perceive things in general.

4. Listen to podcasts- Technology has really made things easy for us. If we wisely use it for our benefit, it is literally like a genie from the bottle fulfilling all our wishes. Podcasts with myriad of subjects on offer, are the most easiest and fun way to have a break, learn and halt that vicious cycle of monotony.

All these things have worked great for me. Hope they do for you too. I would keep updating the list in case I stumble upon something new😀
I think it's more of one's approach towards work that makes it monotonous or interesting. I think the work becomes monotonous if you are 'forced' to do it. I don't have a memory of doing anything 'monotonous' when I wanted to do it. If the work allows for creativity, you can make any work interesting.

But think about the assembly line workers. I doubt their job actually allows anything apart from what's defined. How'd one make that job interesting? 😁
Lots of amazing suggestions! Though
@Debasmita Banerjee
's suggestions are quite interesting, what I feel you cannot apply them maybe while you are at the office. Like if my manager catches me taking a nap or listening to music or maybe sketching an anime during duty hours, that would be my last day at the office! 😛😁
I am in with
@Amit
though, and I actually do carry 10-12 toffees to my office in my pocket and use them as stress busters.😛
One more thing I prefer to do is scroll through the Quora app's feed. That is a truly amazing app and will help you to pass some time and rejuvenate your mind. There is also an app named- Pocket where one can save interesting articles and can access it later anytime. It serves as a good reading material when you are bored of your current work or is tasked with no work. 😁