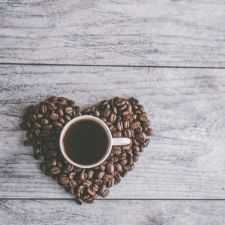 Coffee Room
Discuss anything here - everything that you wish to discuss with fellow engineers.
12763 Members
Join this group to post and comment.
How to grow your social activity and outreach if you have less resource available?
Around a year back, due to some "compulsory attendance" drag I had to attain an outreach program in a village school. The main idea of the program was to teach school children basic optical phenomenons using some lab kits. I wasn't much excited at first but the glaring enthusiasm in students made my prediction go wrong. I was feeling so happy to see those brilliant smiles and widened pupils after seeing "magic"! Me and my college mates thought that we could make this event larger, go to other schools in remote areas and teach them the much we can . We did and are still doing but what's after that? I mean one day event is not gonna make the effect last for larger period than 1 week or so. We still don't know and looking for an answer how to grow our effort and make it last. We have plans of having a small free school or a virtual school that can give students 24x7 support and give them the opportunity to play with small instruments so that they don't stay behind from any City school student. But after all we have limited resources and parents always ahh I mean supporting with a shrill note, So how? How to do? Any constructive idea is appreciated and required soon. Thanks all
Agastya: Sparking Creativity in Rural India!
eVidyaloka
At an individual level My wife Geetha and I have been helping some schools in remote places setting up science labs. For Rs.200 a low cost Chinese stop watch is available. A string and a pebble is all that is needed to study the physics of a pendulum. Likewise many hands on experiments can be set up with local materials.
Agastya foundation has developed lab kits for a low cost.
I am sure that many CEans can come up with science experiments at low/no cost.
Just try it out.
I checked the video and I must say it describes brilliantly the well structured background work which has been made just to educate and help students. Though I did not understand the language of the teacher explaining probably about something related to our planet earth, but the tone in his voice and attitude made me feel he is really enjoying his works along with the students listening to him. Really Thanks a lot for sharing something beautiful that will definitely help me and my team.