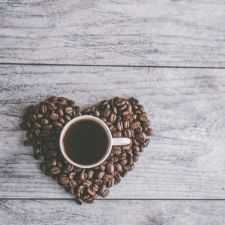 Coffee Room
Discuss anything here - everything that you wish to discuss with fellow engineers.
12920 Members
Join this group to post and comment.
How to enter into MNC?
Many engineers have been asking us how to enter into MNC. As engineers, a lot of us want to work for the well renowned multi-national companies. In fact, almost 40% of the questions we get through our Career Help app on CrazyEngineers IO are about getting an MNC job. I thought I'd answer it here so that larger audience benefits. I'll list out a few pointers that will ensure that you have a better chance over others who are competing for a position in your dream company.
Steps To Get an MNC Job
:
Eligibility Criteria
:
As you are aware, most of the MNC companies in India will require you to fulfil a specific eligibility criteria - 60%+ aggregate or throughout your HSC + Graduation. If you are an engineering student and fulfil this criteria; all you need to do is maintain the momentum and keep your score over 60% in all the exams.
Satisfying the eligibility criteria is very crucial step in securing MNC job. While this doesn't guarantee a job; but you will have better chances of starting your career with MNC.
What if you don't satisfy the eligibility criteria?
Nothing to worry. You can still get into MNC and have that dream job. It's just that you will have to take a bit longer path. You can build up your experience first with smaller companies, acquire the required skills-set and then get an MNC job. In fact, I'd recommend you to opt for this path because you will not only be more equipped with knowledge but you can also demand for better salary over your peers. Experience will beat education any day, in my opinion.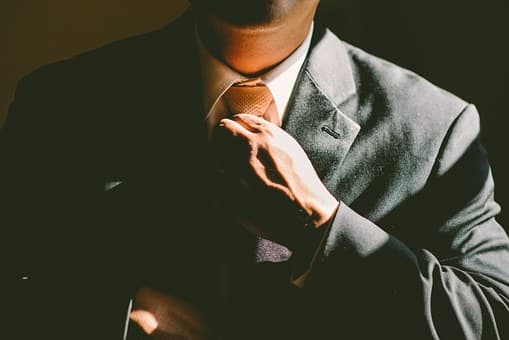 ​
Preparation Tips
:
The MNCs typically will require you to appear for an aptitude test followed by next rounds which may comprise of a group discussion (GD) and technical + HR interviews. Naturally, you must first crack the aptitude test and most of the candidates fail at this step itself. In fact, if you crack the aptitude test; your chances of getting selected will almost double; because technical interviews are hard to crack and major elimination happens during technical interviews. You will find enough material on CrazyEngineers about cracking technical and HR interviews. So do not miss out on any of those discussions.
Cracking the aptitude test
doesn't require any special skill-set. Keep in mind that it's still the basic math; but when you are asked to solve it in limited time; it appears very difficult. There are however, lot of awesome techniques to handle these. My personal favorite was to use 'elimination' technique. All you have to do is make the 'best' guess about the answer and try eliminating the wrong options. Of course, this works wonders when it comes to speed; but that doesn't mean it will work for everyone. Just start preparing early and develop your own technique.
I'll recommend dedicating 1hour daily for about 2-6 months just for the aptitude tests; depending upon your ability.
Campus Placements
:
If you are lucky, your college will organize campus placements. Do NOT miss a chance to get placed during campus placement. If you don't get placed, the life outside of campus is going to be tougher. It's bit more difficult to get placed through walk-ins; because the competition actually is huge! Give your best shot to campus placements and secure a seat for yourself.
Walk-ins and Direct Application
:
Though bit difficult, walk-ins and direct applications do work. Walk-in information can be found through social sites and through newspaper advertisements. For direct application, you may submit your resume through company's official website. Look for the 'careers' or 'jobs' section on the official website of company and then carefully follow the instructions to apply for the job you are eligible for.
Application Through Job Portals
:
Frankly speaking, application through job portals works only for lateral (experienced) candidates. I've not seen it work good of fresh graduates. Yes, there are job opportunities posted for fresh candidates; so keep an eye on them.
A Word of Caution
:
Pay utmost attention to your resume and what you mention in it. Having interviewed hundreds of candidates; it's painful to find that even the 'better' engineers don't pay attention to their resumes. Keep in mind - an interviewer will likely look at your resume first, form and impression and then see your face or listen to you. Don't create a bad impression through your resume.
Also keep in mind that your resume should only consist of important information only. No need to add pages just to make it look 'bigger'. If you don't have anything good to mention; then don't mention. Rather, work on acquiring new skills and make your resume better. Highlight your achievements. This small step sets you apart from the large pool of candidates who are also dreaming to enter the same MNC. Grammatical mistakes are a strict NO!
A Portfolio to showcase your skills + Certifications = KILLER COMBO
Think from the perspective of the employer. They've to 'pick' the right candidates from among large number of applicants. Naturally, they will prefer anyone who has got something that others don't. If you are planning to get an MNC job; do this: -
Start building a portfolio of projects that clearly demonstrate your skills. If you are applying for an IT job; you need to have a GITHUB account with a few code samples that are your own; and not COPY-PASTED. The 'Great Indian Jugaad' won't really help. It's super easy to catch cheaters. Trust me. It's my favorite thing to do in any interview.
Acquire a relevant certification in your domain! You need to demonstrate your knowledge and a certification is the right way to do it. If you are looking for a Java developer role in MNC, you need to have a Java Certification. You got the point, right?
Develop a command over spoken English
You cannot make excuses for not knowing English language. You need to develop a good command over written and spoken English. Indian recruiters (and Indians, in general), relate good command over English to status, knowledge and IQ. There are so many free resources available on the Internet that will help you get good command over English. Start today, if you have to.
I will keep updating this post. If you have questions, feel free to ask.