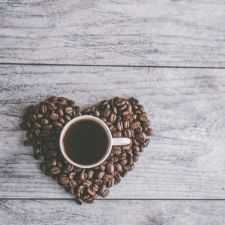 Coffee Room
Discuss anything here - everything that you wish to discuss with fellow engineers.
12913 Members
Join this group to post and comment.
How people get banned here?
Hi All,

I have a question here , how people gets banned , i have seen a person named Praveena banned i saw her advertising something about VLSI is that the reason ?
Are there any warinings as such or no chance is given for people ?
Guys please give a rigid answer that ALL people will follow and doesnt gets banned here.

😎😎😎
sandy
Short Answer: People who do not have right intentions, get banned.

Long Answer:

Good that you asked. The forum moderators have the right to ban the people. We all (all CEans) are committed to building a professional, crazy & fun community. The mods have been with CE for a long time now and are experts in identifying spammers. Sometimes, there are automated bots set up to put advertisement links in posts or there are paid spammers who leave linkbacks to their websites through posts. Their intention is purely to gain traffic. They add no value to CE Forums and 99.9% of the times, one time visitors.

I call them dumb spammers.

Another category of spammers is the 'smart spammers'. They usually advertise their services in the form of question-answer. That is, one of the spammer will ask very specific question about a service or a product and leave. Another account is then created to reply to that post with a link to the product or service that is being advertised.

There is one more category: Make racist comments, use abusive language et cetra. These members may get a warning before they are banned.

Others - need not worry. We are all good people here 😀 . Respect everyone and please follow the protocol. Don't even bother about getting banned. We don't do it unless required.

Does that answer your question?
Banning is like taking out the garbage. Its not fun, but its a necessity to make sure the house stays clean for everyone living there 😀
:smile:wow, what an analogy.:smile:
getting banned in any forum is bad,reputation gets spoiled,CE give lots of freedom to its members to view their ideas....and you should make its proper use!!
Well, let me clarify - we have unbanned people at times. There had been cases when people spammed the forums; got banned, sent a request to unban the account (and they'll not repeat the mistakes) and got their accounts back.

There was a startup company that created an account with username same as their company's name. Started advertising their services and got banned. Guess what? Whenever someone searched on Google for their name, we'd appear on #2 position (of course, below their official website) as " is banned" 😁 . The CEO wrote to me requesting permanent deletion of account or removing the banned status. We happily unbanned them.

[PS: We are nice, good, lovable fellas here ]
wow, how interesting!
The_Big_K

Well, let me clarify - we have unbanned people at times. There had been cases when people spammed the forums; got banned, sent a request to unban the account (and they'll not repeat the mistakes) and got their accounts back.

There was a startup company that created an account with username same as their company's name. Started advertising their services and got banned. Guess what? Whenever someone searched on Google for their name, we'd appear on #2 position (of course, below their official website) as " is banned" 😁 . The CEO wrote to me requesting permanent deletion of account or removing the banned status. We happily unbanned them.

[PS: We are nice, good, lovable fellas here ]
you give respect and take respect thats all.....

😁😁😁
Look Sandy...hope biggie has clarified all...besides this a small note will be if you deliver for CE"s betterment you shall never be banned,but you have to stay judiously in the policies we had furnished here for our CE'ians better platform & clean communication space

Thanks,
J2R