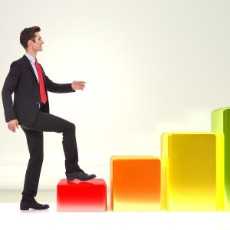 Career Help for All
If you've a question or doubts related to career, ask them here. If you can help others make right career decisions, join in!
245 Members
Join this group to post and comment.
How I can make my Career in Digital Marketing?
Would you please tell me how I can make my career in digital marketing. I had done 6 months professional training in digital marketing after my graduation in computer science. Actually, I am confused about the scope of digital marketing. How can I make a successful career in digital marketing?
If you did a professional course in digital marketing, I'm sure you must have received a certificate. You could leverage it to get jobs. 
Also, you could start offering digital marketing services as a freelancer. Have you considered that option. Once you've gained some experience as a digital marketer, it's easier to get desired job. 
PS: I'd strongly recommend our Digital Marketing Group on CrazyEngineers, and continue further discussions there. 
I have no experience in freelancing and not so much aware of it. Anyway thanks for your suggestion.
I suggested freelancing because it's a great and relatively easier way to get some industry work experience. You'd ideally be looking at getting testimonials and recommendations from your clients; which would go long way in getting a good job. We're building up a platform on CE that will help our fellow engineers do just that; however it's still several weeks away. 
In the mean time, do join the Digital Marketers Group on CrazyEngineers. It's a nice way to stay up to date with what's happening in the Digital Marketing domain. https://www.crazyengineers.com/groups/digital-marketing-world.47/feed/
Thank you Sir, such great advise and I really follow it.
In case you will need help with your projects (I mean organizing, coming up with new ideas etc.) I think will be handy in your field too. I don't have a career in DM, but I finish my projects much faster with additional help from this resource.
Thanks, James but would you plz more elaborate your answer.
Go for SEO certifications. SEO expert or specialist  is major job role in the market. 
Thanks, I already have done my training and certification in SEO but still confused How to give startup to my career in this field.
@amara wilson - have you approached any company yet? I'm sure you can apply to startups that are looking for SEO strategists or SEO specialists. 
Thank you Sir, such great advise and I really follow it.
Well, Sir I didn't approach anywhere because I want to start my career as freelancer or work from home