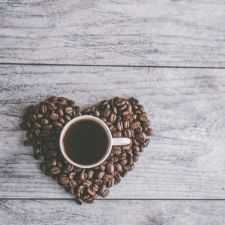 Coffee Room
Discuss anything here - everything that you wish to discuss with fellow engineers.
12921 Members
Join this group to post and comment.
How can I rebuild my career?
Hi i have completed my btech(eee) in 7yr... Currently i m 25...i dont have any work experience.. I know that I have ruined my life.... Is this any possibility to make a smart choice from now onwords? What Re my suggestion 
Dump that thought about ruining your life.
You have a BTech(EEE).  Assuming that you like EEE, just look around where you can start.
Maybe an MTech in some specialization in EEE can be considered.
Someone I know took 8 years to graduate as a CS engineer.
He then did 2 sales job for a salary of Rs. 8000 per month. 
He kept his enthusiasm alive. Took care of several responsibilities.
Just about 5 months ago, he got placed in a reputed MNC and even I didn't expect him to make it. He told me he was the only one to get selected out of about 800 applicants (I'm not sure, but who cares!)
All he did was simple - he "believed" that he controls the future; and kept working on improving his skills. 
PS: He is a member of CrazyEngineers, but I will not tag him. 
Some times i feel failure... And regret so badly.... I dont know how to start.... Is this any possibility to get a job in a core... 
The past is dead. Just bury it. Thoughts like 'It might have been...', 'If only I had...' are of no use. One has to look ahead. What best to do from the current state.
Hang in there and keep trying.
Yes, it's possible to get a job in core domain. First - start by looking at the jobs available around you - with small and big companies. Look for the skills they demand and make sure that you can prove your abilities with those skills. 
I'm not sure if you should really aim for a core job if technical isn't your forte. I'd advise you to look for other jobs that you are naturally inclined towards - sales, marketing, finance etc. Is that an option for you?