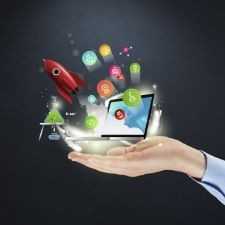 Startups & Business
Global Startup Community: Entrepreneurship is hard - Let's help each other succeed in business.
540 Members
Join this group to post and comment.
How can I make my online clothing business idea work?
As there is a lot of demand for clothing in India people attracts more and more towards it. So I'm thinking that why shouldn't we start online cloth store ??? Firstly I'm starting it in specific area. Then I'll develop an app which contain lot of variety. 
My app will give limit to select maximum 5 nos. Of same category to go for a actual demo.  For Ex. One select 5 nos. Of casual shoes from list. Then delivery boy will put that 5 no. Of variety in front of him for a demo.and he can buy any of them.if he fail to select at least one of them...he has to pay visiting charges to us.if product is more than 500 then no delivery charge will be taken. This idea will helpful to select 5 best choices and get a chance to bargaining actual product @home easily ......is it a good idea ?????
Harshal, that's a neat idea. I think Myntra already been offering similar service - but I'm not sure. 
Also, keep in mind that e-commerce is a highly competitive game and the players are gathering customers by offering deeper discounts. Unless you've big pocket investor - it could be difficult to sustain this over a period of time and make the idea popular. 
There indeed is lot of margin in clothing / garments retail; but it's definitely not as easy as it may seem. 
Have you done a trial of this locally just to see if there's enough interest from the potential buyers? 
Actually not.... I'm a final year student so busy in studies... but I would like to make my career in business and business only..shall we firstly deal with retailers to allow their product to be online... upload photos of it and take the margin from that
If you have no prior experience of selling or running a business; you should definitely try and see if there's a product-market fit. This means, you must find out that there actually are buyers for the product/service that you are selling. 
You should of course talk to all the stakeholders - retailers and consumers. The first pilot could be done by you and your team members directly taking the products from the retailers (or distributors) to your end-client and see what their questions are; how comfortable they are placing order online and what problem does your business actually solve.
You will quickly get an idea how to proceed with your business. Setting up an online store is super easy - and can be done within 1-2 hours by using ready-made open-source software or obtaining commercial license of any popular software. You may also open a store with Shopify and get started by checking if you can attract customers. 
But above all - do it right now when you are in college. You should have complete confidence in your business and a proof that it works. 
Hint - it's going to be a totally different story when you actually talk to retailers or distributors and your potential customers. Be prepared for an amazing ride. 
Keep us posted about your progress and your observations. I'm sure we've plenty of CEans here who'll be willing to offer feedback and help you establish your business. All the best! 
So I have to take the survey of retailers, distributor and customer also...to know their opinion right?....and develop an app for the online store...does  any investment for this can require?and how to introduce my idea? And what actual action I've to take right now.?
Harshal, I think you aren't getting the point I'm making. Forget the app. You really need to think about what exactly you are going to do. What I see is that you have ideas. You need to think about every part of your business right away. 
Start by thinking - 
1. Where will you get your stock from?
2. How will you manage inventory?
3. How will you identify target customers?
4. How will you approach them?
5. What will be your marketing pitch? What will be your sales pitch?
6. How are you going to deliver the shipments? 
7. How are you going to arrange for logistics and process payments?
8. How will you answer customer queries, product returns and complaints? 
9. How are you going to work on accounting and how will you achieve break even?
10. Find out how much money, team you will need? Who will do what? How much pay will they get? How much salary will you get? All those questions need to be answered. 
You see - the "app" comes much later; when you actually "need" it. You don't need any app to "test" your concept. Don't run after investment right away. Try convincing distributors or retailers to lend you products so that you can sell them and keep commissions. That'd be the first step in your business.
@Kaustubh Katdare Correct Sir. I think you want to start something like this clothing business, then you have to get some experience over these things because @Harshal Tamboli You also know that selling things online is in very hard competition now a days. And any how you can't stand now in front of any trending stores like, snapdeal, flipkart, or The great AMAZON.
My advice is Just start to get experience with Zero balance.Start your business with making a Instagram or Facebook Page of your store and post the stuff you want to sell. Use popular hashtags and increase your followers to get more viewers of your stuff and start taking order by phone.
Once you get experience of these thing. It will help you start with an application or web.
Hope it help you!