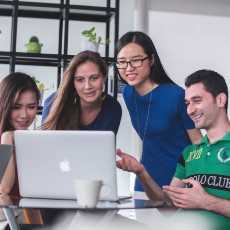 Internships for Engineers
Latest internship opportunities for engineering students
798 Members
Join this group to post and comment.
How can I apply for internship in BHEL?
How can i apply for BHEL for Internship?
Should we need to know the people working there inorder to go the the internship? 
It's best to have your Training and Placements department to contact the local BHEL authorities. They'll ask the students to fill up a form and depending upon available opportunities, you will get a chance to do internship at BHEL.
You should read the detailed discussion here: BHEL INTERNSHIP
Sir, we already sent a mail to BHEL. We are going to internship through college.
There are many romours that we need to know the staff working there. then only we can intern there!
Are you approaching them as an Individual or through your college? 
I am going through college sir.
If you are approaching them via your college, it's better to have the concerned professor or authority in your college coordinate with BHEL. That's the only way to go about it. 
Knowing the staff will make the approach easier. BHEL will offer internships only if their management decides to allow intern. Has your college sent interns to BHEL before? 
Yeah, They have sent interns in the last year also.
No,  @Shivam Sharma .
I just wanted to confirm how to approach to BHEL. I'm approaching through college..Should I need to get  permission to the people working there? Or a mail is enough to approach them?