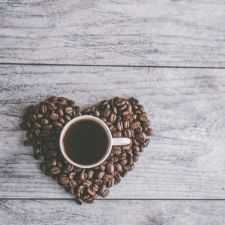 Coffee Room
Discuss anything here - everything that you wish to discuss with fellow engineers.
12940 Members
Join this group to post and comment.
Hello.
Hey there, everyone.

My name is Chad and I am a new member that just joined yesterday evening. I haven't gone through everything here yet, but I am looking forward to visiting with you all.

I just wanted to take the time to make a quick suggestion for everyone. I am an active member of Engineers Without Borders and would like to let everyone know that this great organization exists. I hope that you all take the time to at least look at their website and perhaps even join a local chapter near you. It's a worthwhile cause.

That's all for now. Just wanted to plug something I thought you all might have an interest in.

Regards,
Chad
Welcome to CE, Chad! Great to have you onboard.

This is very interesting indeed. Which chapter of EWB are you attached with by the way? Did a bit of research on EWB after reading this post, but unfortunately, I couldnt find EWB Malaysia yet 😔 I know the Institute of Engineers Malaysia does some charity work locally, so maybe they don't know about EWB yet. Plus, it appears some EWB chapters operate independently from the international network.. why is that?
Hi, Ash. Nice to meet you.

I can't really answer your question about the international network of EWB. I will do some research on my own and will keep in touch, however. I am familiar with EWB-USA and think that there may not be an "international" network, per se. I could be wrong.

As far as my affiliation, I am a member of the Wisconsin Professionals. We are working with engineering students from the state University system and other colleges on a few projects in rural Guatemala at the moment.

In Southeast Asia there are several projects going on in Thailand and at least one or two in the Philippine Islands run by various student and professional groups.

I'm happy that I have piqued your interest in this. It's a fantastic organization that allows us to use our skills for the benefit of the world in a way that we can see immediately. It's a bit of a pleasant change for those of us that are always striving to improve the world of the future. A good cause, don't get me wrong, but we don't always get to see the fruits of our labor.

Chad
EWB's mission is similar to CE's 😀 , ultimately, we all want to make the world a better place to live. Chad, keep us posted!

-The Big K-